BetterHelp wants men to open up about mental health
A spot shot by Untitled Films shows men might need to get over their hang-ups about online therapy.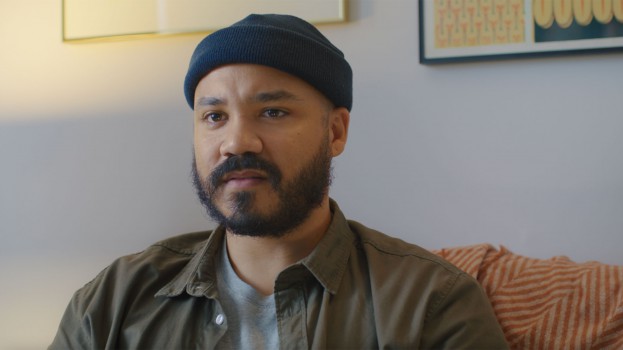 Online therapy service BetterHelp is showing that sometimes, simple questions don't have simple answers.
In a new spot from the company and Toronto's Untitled Films titled "Want," a man is asked a question that should be easy to answer: what do you want? His answer starts playful, but gradually ramps up to discussing his anxieties and lack of direction in life.
As he speaks, viewers are given the impression the man is in a therapy session – until the shot shifts and his roommate comes into frame, who had simply been asking what he wants to eat.
The message is intended to get across that some men might be in need of someone – namely, a professional – to talk to.
Online therapy has become more commonplace during the COVID-19 pandemic, but men have historically been "hesitant" to reach out and ask for help, says James Imrie, BetterHelp's in-house CD. By depicting a man being honest about his feelings, the online therapy service is hoping to break down a barrier and encourage more men to avail themselves of the therapeutic resources it has to offer.
The spot is supported by an international social media buy.
Credits:
Client: BetterHelp
Title: Want
Creative Director: James Imrie
Content Administrator: Natalie Brown
Production Company: Untitled Films
Director: Rebecca Applebaum
Director of Photography: Josh MacDonald
Executive Producer: Lexy Kavluk
Line Producer: Nick Gervais
Writer (freelance): Julia Lederer
Editorial: Saints Editorial
Editor: Christopher Chang
Executive Producer: Emily McKay
Colour & VFX: Alter Ego
Colourist: Patrick Samaniego
Colour Assistant: James Graham
VFX Artist: Sebastian Boros
VFX Assistant: Nupur Desai
Producer: Mariya Guzova
Sound Design: Grayson Music Group
Sound Design / Audio Director / Senior Audio Engineer: Brian Bernard
Music Supervisor: Rich Hamilton
Producer: Sharon Yokoyama
Cast: Izaak Smith, Darrel Gamotin
Casting: Rebecca Applebaum
Casting Assistant: Chelsea Preston