Royal Canadian Mint celebrates change-makers
McCann uses more immersive storytelling techniques for the latest round of commemorative coins.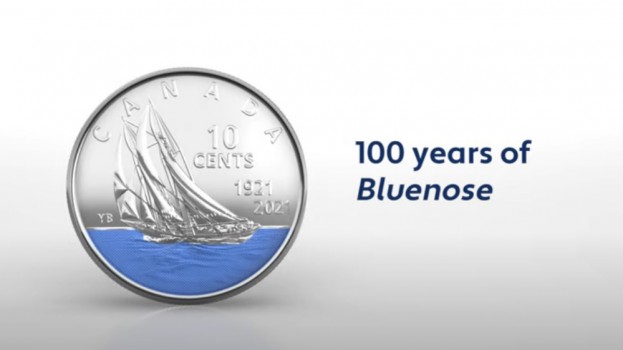 The Royal Canadian Mint is celebrating two more iconic achievements in Canadian history with a creative approach it hopes will show people just how impactful these moments were.
With the "History of Making Change" campaign developed by McCann, the Mint is marking the launch of several new coins through a multimedia strategy that incorporates photography, visual FX and cinemagraph techniques, as well as activations on social media.
The first of the effort commemorates the 100th anniversary of the first International Fishermen's Race victory of the Bluenose, the iconic schooner that has long been immortalized on the face of Canada's 10 cent coin. This year, the Mint is releasing three commemorative dimes, including its first-ever painted dime (pictured above), to mark the occasion.
Activations on Twitter and Instagram will promote the coins – and retell the story of the Bluenose – as accounts named for the ship's captain, Angus Walters, as well as "Team Bluenose," among others, will share banter and recreate that race the vessel competed in a century ago.
Badr El Fekkak, VP of strategy at McCann Montreal, says the agency employed more immersive storytelling techniques than Canadians might be used to seeing from the Mint because it wanted them to feel "the race as though it were happening now," an approach that is more likely to get people excited about commemorative coins.
The Mint is also marking another significant centennial: the 100th anniversary of the discovery of insulin. The achievement of Frederick Banting, Charles Best, James Collip and John Macleod will be celebrated with a new $2 circulation coin that is being accompanied by an online video push.