PocketPills peers into prescription pandemonium
Will helps the online pharmacy demonstrate how its services can make life easier for its customers.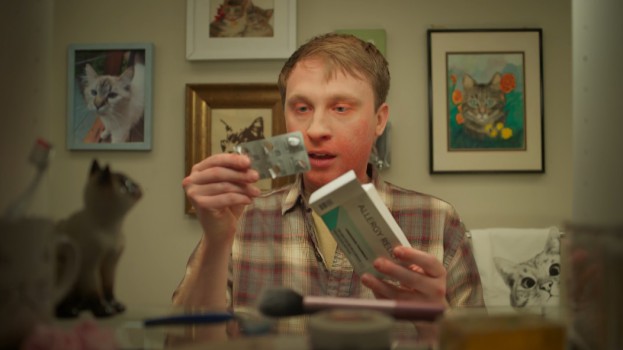 PocketPills has found a unique new framing device through which to observe the chaos of daily life: the medicine cabinet.
In a new brand campaign, the online pharmacy has partnered with agency Will to showcase a number of characters dealing with situations as varied as cat allergies to child-induced migraines, only to find what the package for what they need has been left empty. Another of the 15-second spots shows a daughter attempting to find medications for her mother, who is offering unhelpful guidance from off-camera.
Regardless of the situation, the message is clear: from pre-sorted pills to automated refills, PocketPills helps make one aspect of life a little easier.
"It was important that we communicate the many benefits of PocketPills as a consumer-centric leader in the online pharmacy space," said Melissa Guillergan, director of brand for the pharmacy, in a release. "This creative allowed us to use a simple, yet relatable visual device to speak to all of these benefits with ease."
The approach is tonally different from competitors in the category, adds Lisa Lebedovich, CD at Will. "Using humour and a lighthearted tone based on real human insights, we were able to convey the warm and approachable side of the customer-centric PocketPills brand."
The campaign launched Monday on social, broadcast TV and streaming platforms across Canada. It will run until the end of January 2022, ahead of the launch of a new brand identity for PocketPills, also developed by Will.