Assaulted Women's Helpline shows how home can become a prison
Giants & Gentlemen makes a literal expression of how domestic abuse feels.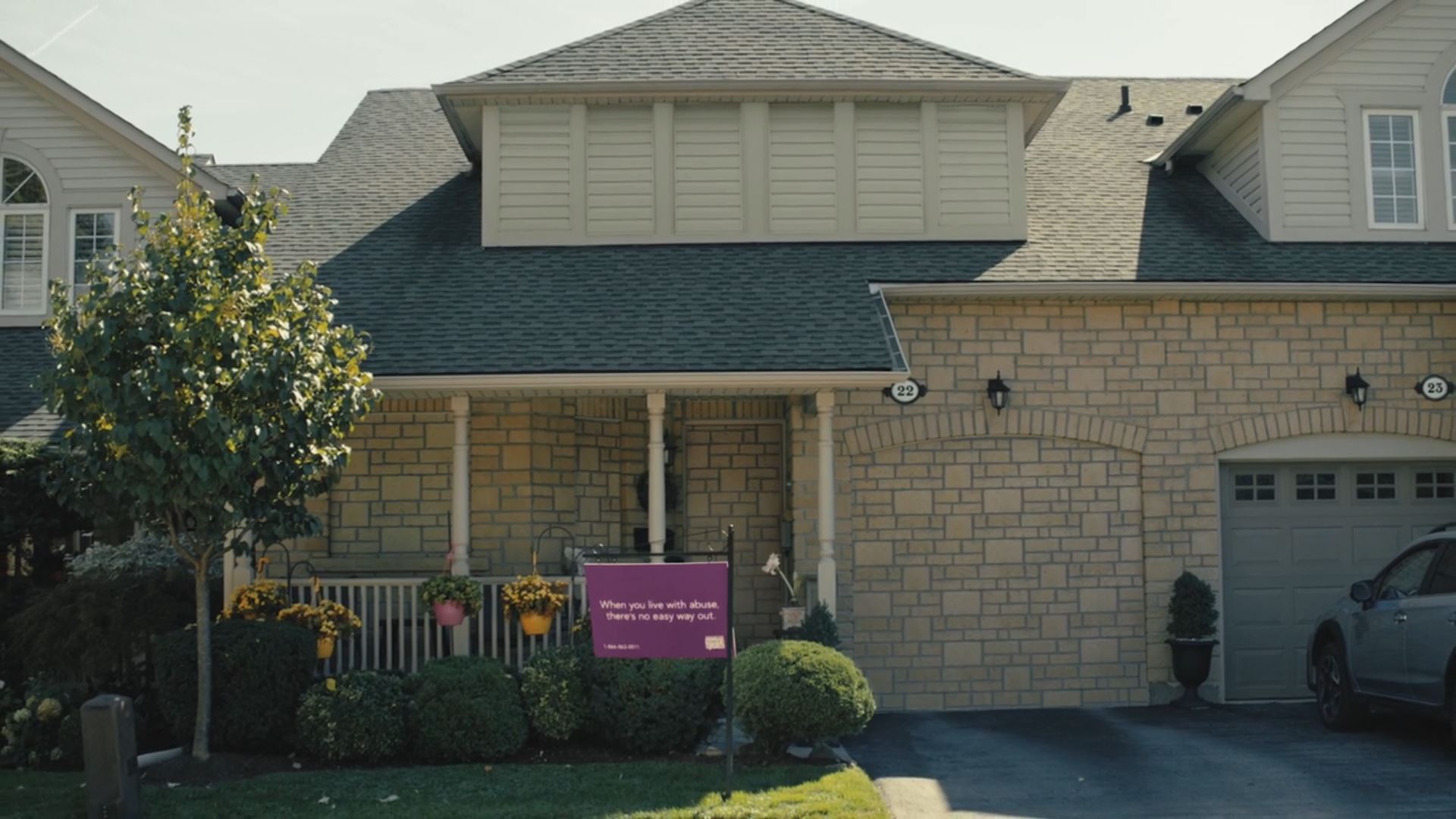 When a woman shares a home with her abuser, that home can become a prison.
That's a stark and horrifying reality for many of the one in four Canadian women who have experienced domestic abuse, and it lies at the heart of a new activation from the Assaulted Women's Helpline (AWHL) that has been created by agency Giants & Gentlemen.
The activation centres on a video that features "The House With No Escape" – an actual suburban home that has been symbolically renovated with boarded-off and bricked-over doors and windows. On the front yard, a sign has been planted that drives home the activation's central message: "When you live with abuse, there's no easy way out."
"We wanted passersby to have a visceral reaction to the house, and to feel how scary it would be to be trapped inside a home with no way to get out," said Natalie Armata, co-founder and CD at Giants & Gentlemen.
The goal is to demonstrate to those who might tell an abused woman to "just leave" that often, it's not that simple.
"There are very often children in the home, there are financial repercussions to think about, and many women are too scared to flee for fear of what their partners might do," explains Yvonne Harding, manager of resource development with the AWHL.
The video is running on the Abused Women's Helpline website and its other owned channels, supported by wild postings and social posts building on the bricked-up home concept. Brave Productions, Makers, Timbr, Division Editing and Boulevard of Dreams all donated time to bring the activation to life.