Skyn designs packages to overcome condom excuses
On World AIDS Day, the brand put a new spin on its products to put an end to any argument.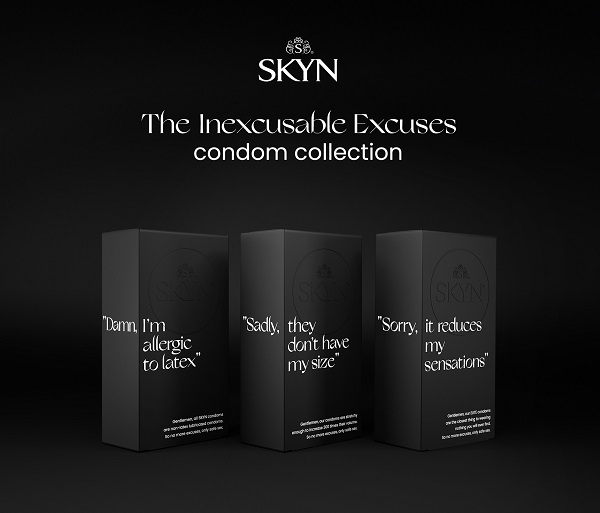 Skyn is sick of excuses.
The LifeStyles-owned prophylactic brand, together with agency Sid Lee, put out a unique condom collection dubbed "Inexcusable Excuses," featuring foot dragging phrases like "I'm allergic to latex," "they don't have my size," and "it reduces my sensations" as names for the products.
But the packages are actually rebrandings of existing Skyn lines that address each of those excuses: Original, which features no latex; Large, which is elastic enough to accommodate all sizes; and Elite, which are "thin enough to be close to wearing nothing," as the description on the box helpfully provides.
The effort was timed to coincide with World AIDS Day on Wednesday, as a way to remind people that there is "no excuse" to not be safe if it means preventing sexually-transmitted diseases and infections.
While the packaging was only available in limited quantities, the messaging was adapted to markets in Portugal, Italy, Brazil, and more. In France, where the campaign first ran, influencer Camille Aumont-Carnel brought up the touchy subject to her more than 700,000 Instagram followers.
"This campaign reminds us that not wearing a condom is not negotiable," according to Céline and Clément Mornet Landa, creative directors at Sid Lee Paris. "By boldly writing these messages on the packs, Skyn supports those on the receiving end over the ones looking for excuses."
During the peak of lockdowns last spring, Sid Lee's Paris office also created a social campaign for Skyn encouraging people to "stay and f*ck at home," a twist on the "#staythef*ckhome" admonition people had been deploying across social media for people not practising safe social distancing.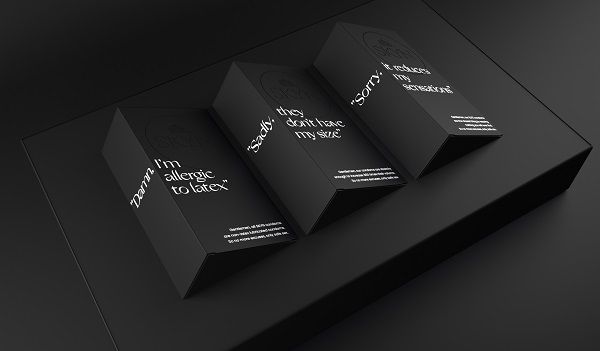 Awareness videos were also broadcast in the U.S., France, Brazil, Italy and Poland this week.
CREDITS:
Advertising Agency: Sid Lee Paris President: Johan Delpuech
CCO: Sylvain Thirache
Creative Directors: Céline and Clément Mornet Landa Copywriters: Max Harrington
Art Director: Olivier Bodet Producer: Laetitia Neves
Operations Director: Antoine Ferrari Account Manager: Paul Pieuchot LifeStyles – SKYN®
Global Marketing Strategy Director: Marta Toth