Purdys designs a chocolate box for the blind
Rethink's accessible packaging has braille labeling and inserts so everyone can know what they are about to bite into.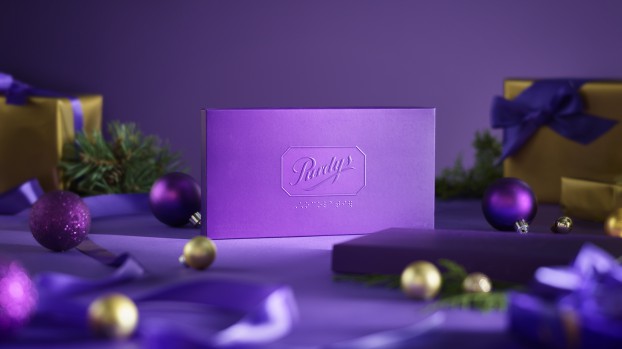 While passing a box of chocolates around over the holidays is a heartwarming tradition for many, one of the more stressful moments is picking one out of the box and not knowing whether the flavour is going to be something you detest.
Most of us rely on guides in packaging or inserts to ensure we don't bite into a coconut or strawberry cream. But those inserts aren't a lot of help to someone who is blind or partially sighted.
With that in mind, chocolatier Purdys and creative agency Rethink designed a new and more accessible holiday gift box that incorporates braille into its design – making the longstanding tradition of passing around a box of chocolates just a little bit more accessible to those who are blind or partially sighted.
On the lid of the box, braille clearly labels what is within. Meanwhile, the inside includes braille orientation tabs and a braille legend, as well as a QR code that will help blind and partially sighted people access a screen reader version of the legend.
The box is at the heart of a social media campaign that also includes a spot promoting the product and featuring members of the blind and partially sighted community.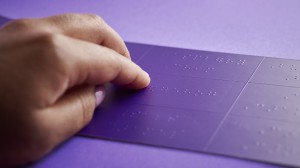 "We want to enable experiences for everyone," says Kriston Dean, VP of sales and marketing with the chocolatier. "So much of the chocolate experience is visual and it's something that a lot of people really take for granted. We're really proud to take steps toward making these experiences accessible to more people."
The legend is available in the 10 most spoken languages in Canada – English, French, Spanish, Italian, German, Mandarin, Cantonese, Punjabi, Tagalog and Arabic – through a special Purdys microsite. The chocolatier has also made a $10,000 donation to the CNIB Foundation through its philanthropic initiative, Purple Partnerships.
The box is available online and at select shops in Canada from Dec. 3.
Credits
Brand: Purdys Chocolatier
Creative Agency: Rethink Communications
PR Agency: Rethink Communications, Elevator PR