Liberte hopes its cookbook is a difference maker
Cossette helps the brand bring over 80 recipes together that show the versatility of plain yogurt.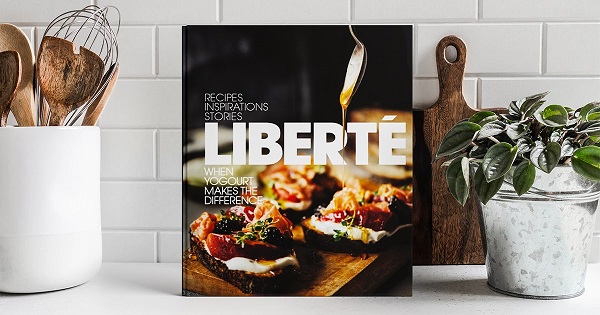 The folks at Liberté are a cultured lot, at least as evidenced by the brand's showcasing of product from disparate regions like Morocco and Nepal. So the fact that it would publish a cookbook showing off that range makes sense.
The General Mills brand, in collaboration with Cossette and KO Éditions, is launching "When Yogourt Makes the Difference," its first ever cookbook, with 80 recipes celebrating the power of plain yogourt "to bring people and cultures together."
Created as an atlas of flavour with plain yogurt as a reference point, the book is meant to reaffirm the brand's leadership in this category.
"Cooking, flavours and the senses lead to discovery and chance encounters, and they allow us to transcend borders," says Jenny Chiasson, associate director of brand experience for Liberté Canada. "In this context, plain yogurt embodies the ultimate unifier –it's unique from one culture to another, but thanks to its richness, versatility and adaptability, it brings people together."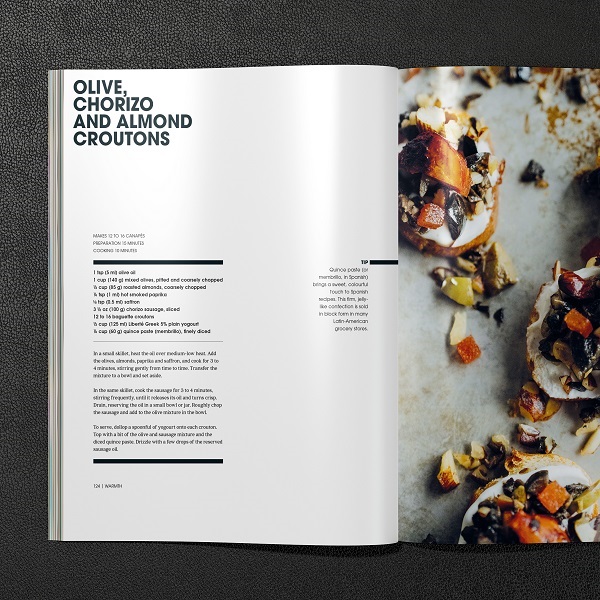 According to Gilles Legault, CD at Cossette, since its repositioning in 2016 with the Taste Obsession campaign, Liberté developed its strategies by focusing on the brand's very foundations and its wealth of expertise. "It was therefore a tactical choice to concentrate on plain yogurt as a differentiator that would affirm its leadership in this category even more," Legault says.
When it comes to category growth, it's as "plain" as day: in the Canadian market, 27% of yogurts sold in 2020 were plain, a proportion that the brand says hasn't stopped climbing.
The book is available in bookstores and online on KO's website, and will retail for $24.95 in print form and $18.99 in digital form.
Credits
Advertiser: Liberté Canada – Frédérique Delagrave, Jenny Chiasson, Caroline Martineau
Agency: Cossette
Strategy: Jean-Claude M. Kikongi
Content strategy: Mikaël Cossette-Lebleu
Creative direction: Gilles Legault
Accounts: Selma Gueddich, Gabrielle Bernard, Nadja Décarie
Publishing house: KO Éditions – Mélanie Roy, Virginie Gadoury, Marie-Michèle Leduc, Chantal Durand, Marie-Andrée Picotte