A fire extinguisher brand makes an un-sexy fireman calendar
The Local Collective helps Element turn down the heat and show its effectiveness.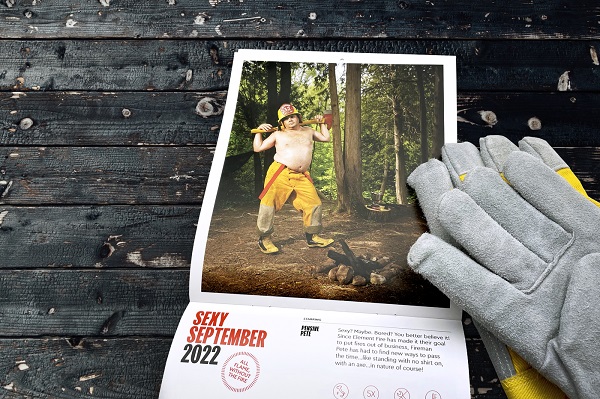 The pandemic has been wreaking havoc and the latest victim…is fires.
You see, fire extinguisher brand Element is so effective, it's putting both fires – and firefighters – out of business.
That's the thinking behind a reimagining of a calendar by creative agency, The Local Collective, which shows firemen with nothing to do. According to the shop: "the sexy fireman calendar is out—the unsexy fireman calendar is in."
The calendar outreach is part of Elements first North American campaign, "Putting Fires Out of Business."
And each month depicts a more laissez-faire array of firefighters like Pensive Pete, Stacked Steve, and Laidback Larry, who can now spend a little more time putting their feet up and focusing on passion projects such as knitting or playing cards, all thanks to product innovation.
According to Robert Calisi, owner at Element, there are conceptions that there are limited options for fire extinguishers and that they are bulky and awkward.
"But the truth is that military, police, and special forces were using alternative technologies for many years that are substantially safer and more convenient to put out fires," Calisi notes.
Element, the brand says, is 80% smaller and 1/10th the weight of traditional extinguishers.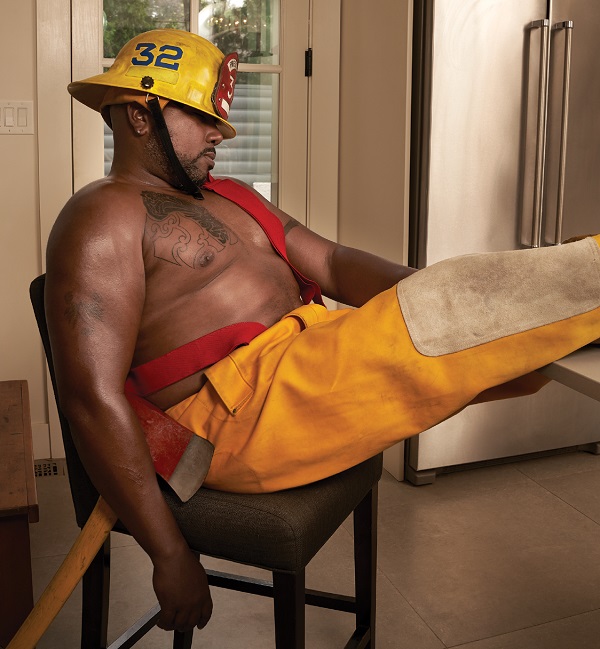 But there's more to the campaign: a percentage of sales from each Element Fire Extinguisher sold during the holiday season is going to be donated to National Fallen Firefighters Foundation and Canadian Fallen Firefighters Association.
According to Matt Litzinger, founder and CCO at The Local Collective the "Putting Fires out of Business" campaign is meant to put a smile on people's faces, but that Element makes an innovative product which is a serious category disruptor.
"As their first ever campaign, we want to show the product in a way you might not expect, keeping in mind that fire safety and those that protect us from it is serious business," Litzinger says, adding that the playful element was needed as an attention grabber.
More than 388,000 household and outdoor fires are started in North America every year.
The week of November 24-30 is National Home Fire Safety Week.