Pizza Hut Canada serves up a piping hot subtweet
The pizzamaker seized on Doug Ford's political pitfall to push pies.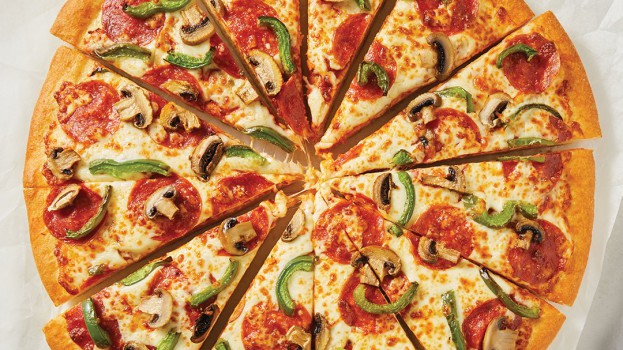 If you're going to poke fun at a political leader's delay in decision making, you ought to be decisive about it.
That's exactly what Pizza Hut Canada did with a subtweet, conceived and created by Ogilvy Toronto, that ribbed Ontario Premier Doug Ford following his Monday news conference announcing the re-implementation of several health a safety measures across the province.
In his remarks, the premier repeatedly referenced the urgency of the government's action, at one point using the phrase "decisive decision." He quickly caught flak on social media for the nonsensical jargon, particularly among parents venting their frustration at the fact plans for back-to-school had come only days before classes were set to begin, despite cases of the omicron variant skyrocketing for nearly a month.
Though it didn't reference the premiere directly, the pizzamaker's tweet seized on the cultural moment to create some buzz for its product. It did so, rising to 6th most-trending topic in Canada and generating more than 1,000,000 impressions in its first 24 hours, according to Ogilvy Toronto. It also caught the eye and drew a response from one of Doug Ford's political rivals in the upcoming provincial election this summer, Ontario Liberal leader Steven Del Duca.
There are worse ways to grab a slice of attention.
Need to decide on a decision for dinner? Let's get decisive when you decide, because this dinner is a decisive decision. pic.twitter.com/y9Vn4zKQoF

— Pizza Hut Canada (@PizzaHutCanada) January 3, 2022