Calgary Foundation illustrates a touchless year
Daughter created an annual report printed with special ink that leaves hand prints all over the cover.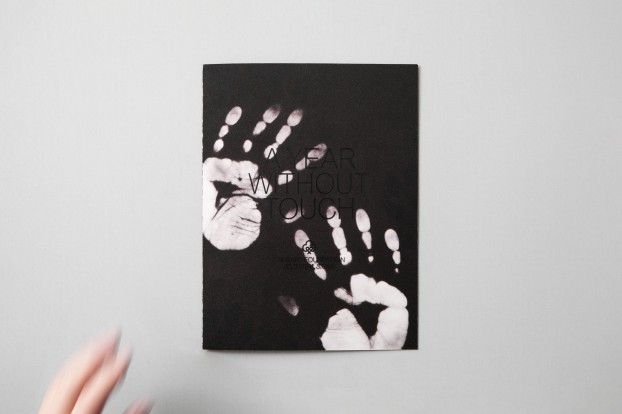 Whether it is being close enough to feel them or the aversion people have developed to touching communal surfaces, the idea of "touch" can be a highly evocative image these days.
The Calgary Foundation is a charity that aims to connect donors with community organizations throughout the city. Its annual report is widely circulated in the city, picked up by politicians, corporations, other non-profits and the general population, the offer a pulse
The report for 2021, created by agency partner Daughter, aimed to capture the feeling of the first full year lived through a global pandemic – and for an organization that is built on driving connections, one the year's defining features was a lack of touch.
The report captured that feeling by using thermochromic ink that reacts to heat. In the case of the "Vital Signs" report, the heat of touch makes the ink transparent, leaving hand and fingerprints behind, only to gradually fade away.
The touch motif is continued throughout the report, using images of handprints, fingerprints and even footprints to illustrate the stats, figures and issues that paint a picture of the state of the city heading into another year.