Alberta Milk looks to smash expectations
From cheese melted over nachos to delicious desserts, a new campaign shows there's more than one way to enjoy dairy.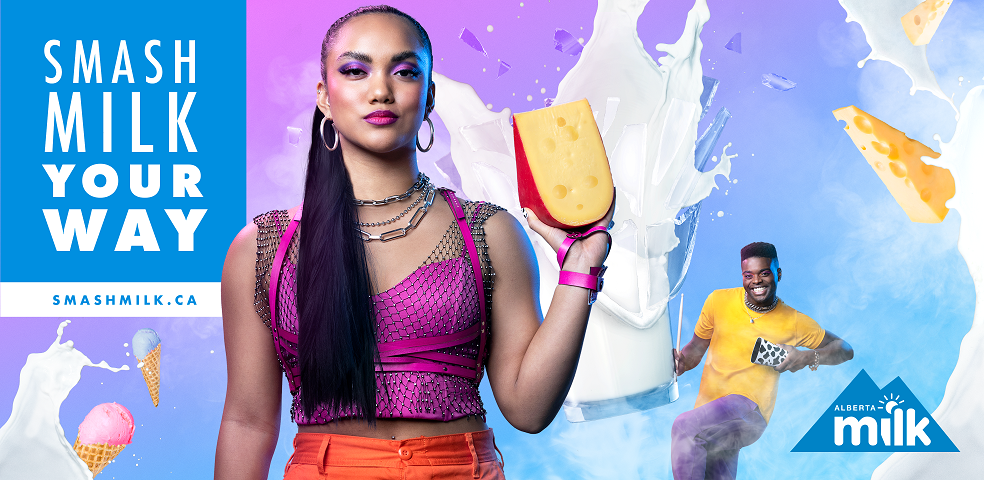 Young people are consuming less dairy, but a new spot from Alberta Milk aims to reverse that trend by showcasing the variety of options they have to "Smash Milk."
The campaign centres on a :30 hero spot, titled "Smash the Glass," that is airing on social platforms including Tiktok, Instagram, Facebook and Youtube. The spot gives the organization a creative opportunity to flaunt the many different ways consumers can enjoy Alberta dairy – be it cheese melted over nachos or rolled into a ball, or whipped up as a delicious dessert.
"Our business landscape has become incredibly competitive," explains Karlee Conway, marketing and communications manager for Alberta Milk. "We need to remind Albertans that dairy comes in so many enjoyable formats apart from the traditional glass of fluid milk. This campaign does just that."
The spot began airing this month in Alberta, and will remain in market through the end of spring. It is supported by digital OOH and streaming audio ads, all created by Calgary-based agency Venturepark.