Sol's CEO sings a song about cauliflower
Dror Balshine wants more people to take note of the brand's latest plant-based burger.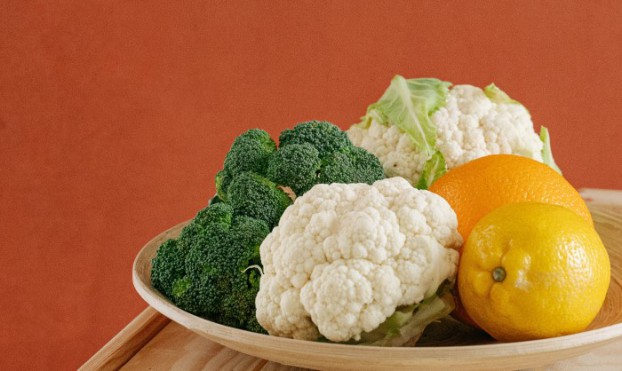 Ed Sheeran, eat your heart out. But only if it's plant-based.
Dror Balshine is literally singing the praises of a cauliflower, releasing a three minute keyboard-accompanied ode to the vegetable. And we'd say to him, don't quit your day job, especially when you're CEO of 25-year-old plant-based brand, Sol Cuisine.
The track features Balshine tickling the ivories while warbling lines like:
"you could be burgers or wings, few of my favorite things, your versatile style just never ends…
Ohhhhh…cauli! you're my favorite flower."
The audio for the song is below, and the brand says a music video for the song will be released on Feb. 9. The song came about through a collaboration with indie band The Walk Off The Earth, who "swapped New Year's resolutions" with Balshine – in exchange for the CEO taking on duties writing more songs about things he cares about, the band has promised to eat more plant-based foods.
The company recently released a soy and gluten free cauliflower burger (see, below) made from cauliflower, sweet potato and chickpeas.
It should come as no surprise that Balshine is championing the plant through song. After all, the Sol founder has already gone on tour to build brand loyalty, embarking on a a cross-continent trip to promote the plant-based brand and win over meat-eaters, flexitarians, vegetarians and vegans. And he even took on the path of most resistance: beef-loving Alberta.
As he told strategy,  "A lot of consumers are kind of familiar [with us], but they don't really understand who we are, what we're all about and what we stand for," he says. "We have to do a much better job defining the brand."
And Sol is looking to tempt not just your ears through song, but your eyes as well: one of the things that distinguishes the brand at point of sale is its look and its dark colour scheme, to stand out against frequently white private label and competitors such as Gardein. The company has said it wants its consumers to be able to "eat the packaging" (figuratively) and while its dark packaging is more difficult to see on occasion in the freezer, it does help the colours of the food pop and stand out.