Vector helps people off the couch by letting them bring it to the rink
To get people back to rec sports, Leo Burnett made equipment bags from old furniture.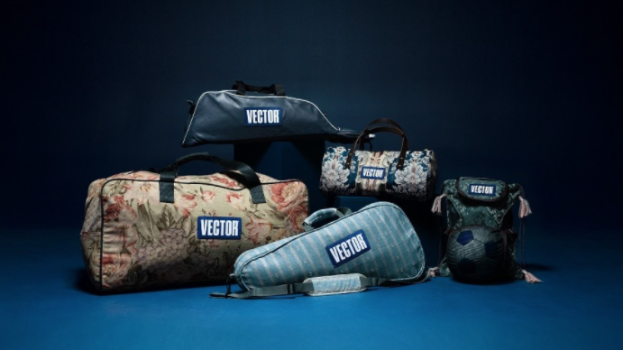 Kellogg's is looking to seize on the return of rec leagues amid loosening COVID-19 restrictions with a new, limited-edition release of Vector-branded merchandise.
But any amateur athletes who have gotten attached to their couch over the last two years won't have to leave it behind.
Called "Off the Couch Bags," the limited-edition collection is a series of sports bags made by Toronto designer Ynot from recycled couches. Included in the collection is the Socctional, a soccer bag; the 40-Loveseat, a racquet bag; the Ol' Leather, a baseball bag; the Chestpressterfield, a gym bag; and finally, the Slapshottoman, a hockey bag.
The goal was simple: create clever merchandise that would appeal to the core Vector consumer – while also getting them back in the habit of playing sports they have otherwise paused during the pandemic.
"People who love Vector crave sports. Being able to get back on the ice, the court or the field is a big moment and we want to support them in making that happen," says Christine Jakovcic, VP of marketing and nutrition with Kellogg Canada Inc. "Vector has always energized Canadians' passion for an active lifestyle and Off the Couch Bags are another way we are helping Canadians celebrate the exciting and long-awaited return to sport."
"After being benched for so long on our couches, it was important that Vector be a part of getting athletes back to the sports they love," added Steve Persico, co-CCO at Leo Burnett Toronto, which worked on the campaign. "Ripping up the couches we've been stuck on and turning them into sports bags is a symbol of turning our pent-up energy into something positive as we finally get back in the game."
Canadians can learn more about the collection and enter to win one of the bags at a special microsite.
The campaign is running online across social and digital video. Starcom handled the buy for the campaign, while Strategic Objectives handled PR.