Knix tells women to embrace being big and strong
In a video featuring a pregnant Ashley Graham, the intimate apparel brand shows strength isn't just for boys.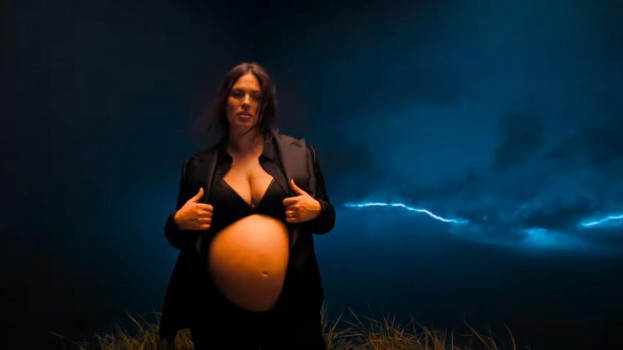 Intimate apparel brand Knix is continuing to carve out a space for women with a new brand film.
The film, called "Big. Strong. Woman," features the brand's global ambassador, supermodel and entrepreneur Ashley Graham, who also served as CD on the project. It was conceived by Graham in tandem with Knix founder and CEO Joanna Griffiths.
In the film, Graham – who is pregnant with twins – sports a custom-tailored suit designed specifically for the piece, which is a statement on the way the fashion industry doesn't create much room for women who don't fit the conventional standard for beauty, a well-trod area for the brand. But it combines that with a critique of gender norms around language – while we talk about boys being big and strong, girls rarely get the same kind of encouragement, despite all the societal and personal pressures women need to face.
"We created this film to showcase all of the challenges women face that make them the very picture of strength that should be celebrated every day," says Graham.
"From choosing to defy traditional gender norms, or enduring the physical and mental strength required to navigate fertility challenges and loss, there are so many ways that women have to be big and strong," says Griffiths. "This was a message I wanted to share with my own twin girls."