The case of the flying chicken has been cracked
Rethink created an animatronic hen to build hype for Nuggs, a McCain-backed vegan nugget brand.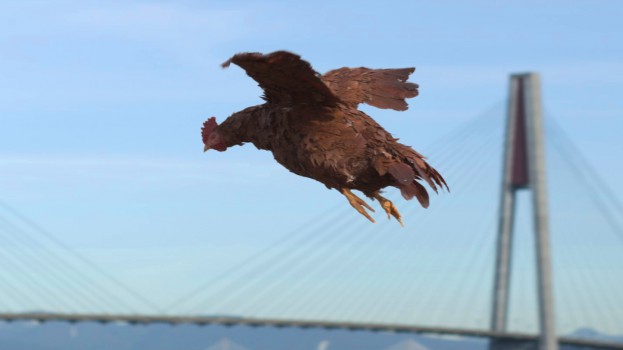 A viral video featuring a chicken in full flight has the curiosity of Canadians across the country soaring.
The video, initially posted to the Vancouver subreddit and picked up by local news outlets, sparked plenty of debate about whether or not the chicken was real. It drew further attention on TikTok and Instagram as people weighed in, amassing millions of views across the various platforms.
The chicken was a stunt, of course. On Friday, Simulate Nuggs – a plant-based vegan nugget brand backed by McCain Foods – revealed itself as the culprit, having executed the gag with creative agency Rethink to raise brand awareness.
It turns out the fowl were more animatronic than animal.
Why pull the stunt? "Because making things that are just like chicken, but better, is exactly what Nuggs does," says Matt Kohler, managing director of Canadian retail for McCain Foods, which also distributes the brand in Canada.
Rethink worked with SFX Studio Inc. to create the animatronic chicken. Anthill Farms handled production on the video, VFX and post were done by Post Pro Media, and audio was handled by Wave Productions.