Burger King serves jabs to its competitors
The QSR paired with Publicis Montreal to create a series of clever print ads that promote its new delivery service.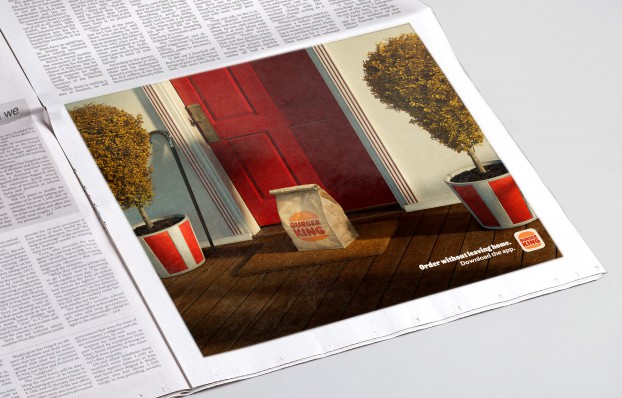 Burger King is grilling two of its largest competitors with a new campaign that was conceived, created and produced on a truly global level by its agency partners.
The campaign, which features images and colours evocative of Ronald McDonald and Colonel Sanders – mascots for Burger King competitors McDonald's and KFC, respectively – suggests that anyone, including those storied rivals, can enjoy a Whopper from the comfort of their home by using BK's newest service: delivery.
Burger King enlisted Bangkok's Illusion CGI Studio to bring to life a project from a brief that was developed in Europe and the United States, with creative by Publicis in Montreal.
The work will run in print and is set to be published across numerous international markets, including England, Belgium, Thailand, Mexico, Taiwan, Chile, Costa Rica, Germany and Japan.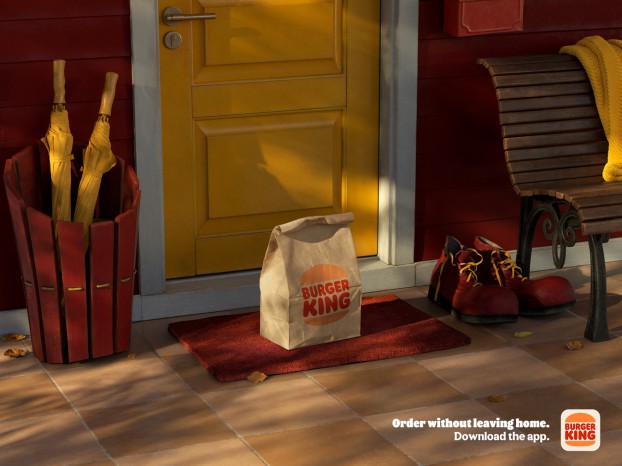 Credits
Agency: Publicis Montreal
Burger King Client: Iwo Zakowski, Flavia Guetter, Andrea Beer
Production: Illusion CGI Studio
Photography: Illusion CGI Studio
Illustration: Illusion CGI Studio