A sweet pop-up for Wizarding World fans
Warner Bros. marketed the release of a new Fantastic Beasts movie with an immersive bakery themed after one in the film.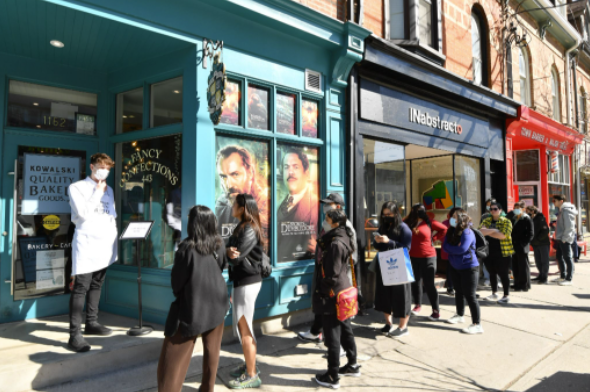 If Toronto seemed a little more magical to you last week, you can thank The Grand Order of Divine Sweets.
The bakery, known for its quirky reflection of many fandoms in its baked goods, hosted hundreds of fans of J.K. Rowling's Wizarding World for a pop-up event themed to celebrate the arrival of the new film, Fantastic Beasts: The Secrets of Dumbledore. The pop-up ran April 12 and 13, days before the film's wide theatrical release on April 15.
Called "Kowalski Quality Baked Goods" after a business run by one of the film's star characters, the pop-up offered fans a fully-immersive, two-day experience that included a film-themed photo op, exclusive giveaways, wizard-inspired treats and free chocolate frogs.
The stunt was supported with content on film studio Warner Bros. Canada's social media feed, and also promoted with the help influencers. It was created by Toronto's Allied Global Marketing, which also led PR as the film studio's publicity and promotional agency.