IFEX shows its support for press freedom
A campaign by Good & Ready shows how attacks on civic spaces and journalists are often one and the same.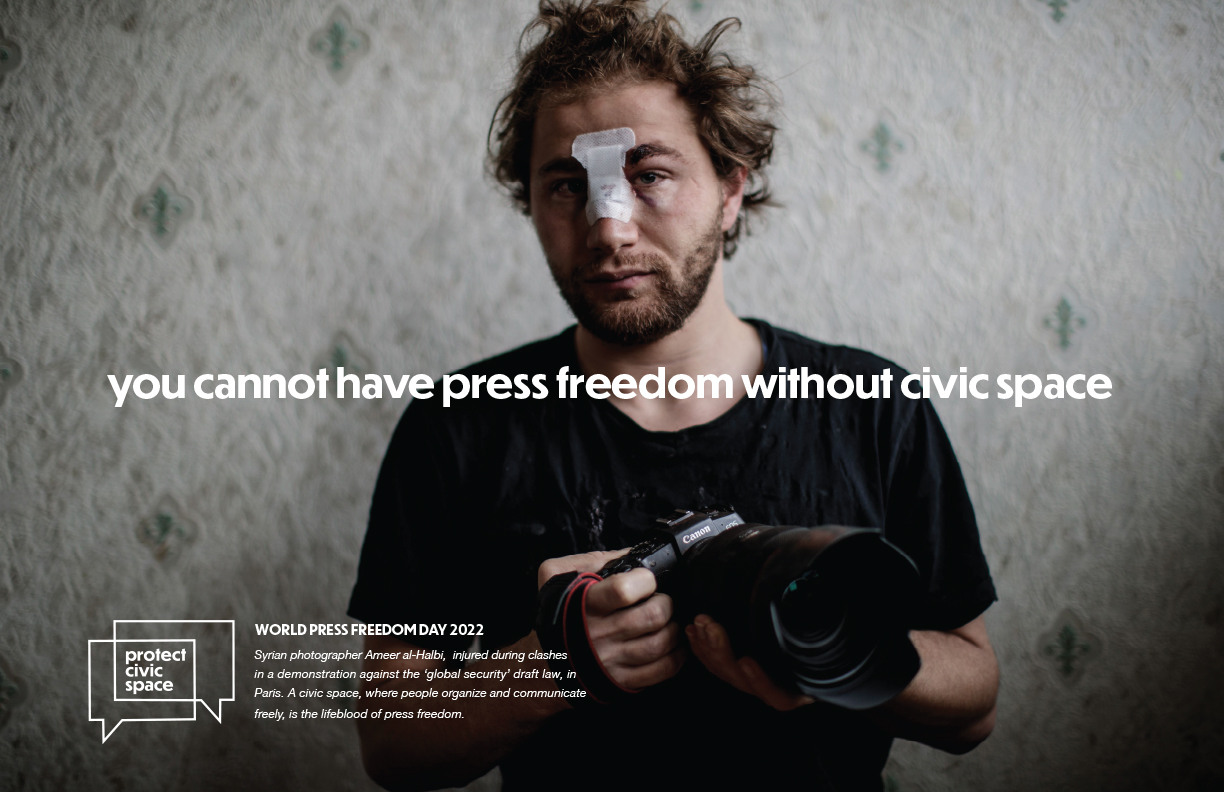 Toronto-based human rights network IFEX has launched a new campaign to reassert the importance of civic spaces and their role not just in preserving democracy, but in how they intersect with freedom of the press.
The organization defines a civic space as anywhere that people can organize and communicate freely, so that they can influence the political and social structures around them. IFEX and its more than 100 member organizations around the world are looking to protect those spaces. It is doing so with a campaign launched today – World Press Freedom Day – that also speaks to the importance of preserving that space to ensuring journalists can report on the news and issues vital to human rights.
"Civic spaces are a difficult concept to talk about," says Terry Drummond, partner and creative at Good & Ready, the agency that developed the campaign for IFEX. "It's not a term you hear every day, but they are essential to our freedom and they are being attacked on multiple fronts…attacks on the press and journalists is just the tip of the iceberg."
Crackdowns on civic spaces – think of any time you've seen police or military descend on a protest – often include the detainment or injury of journalists attempting to cover the events. For the campaign, Good & Ready has developed a wide array of assets, including images of Syrian photographer Ameer al-Halbi's injuries following protests in Paris, or the remains of a car owned by a journalist that was destroyed by a blast in Kiev. The idea is that the many images can be adapted to different contexts and used as "a template for our more than 100 member organizations to use to make their own campaigns," says Annie Game, executive director of IFEX.
"Imagine hundreds of localized campaigns, taking place all at once, all around the world. We can truly have a global impact this way. And all of the assets will be very consistent, even though they have been authored by hundreds of creators," Game adds. "It will be really powerful."
"The power of this sort of campaign is that it can be employed quickly in response to an attack against freedom of expression," notes Drummond. "That's when it will have the greatest impact."