James Ready holds its own with special cargo pants
Conflict helped the beer brand design big-pocket trousers that can keep a 2-4 cold and close by.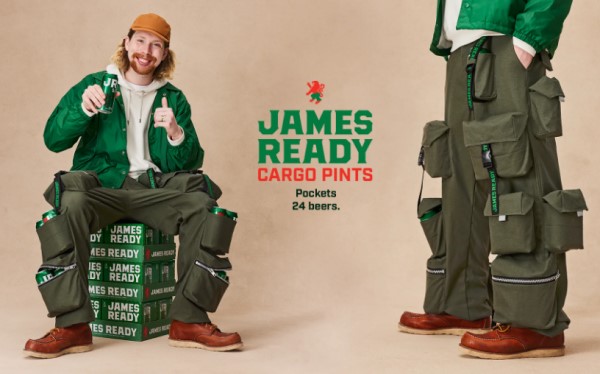 "Hold my beer" has become a meme to highlight stupidity one-upmanship, but James Ready is taking it to heart, designing its own pants that can do just that – up to 24 times, in fact.
Bringing the rugged practicality of a cargo pant to anyone who brings the party with them wherever they go, the Moosehead brand has designed "JR Cargo Pints." A potential replacement for the classic beer helmet, the pants have space to hold each and every can from a James Ready 2-4.
The pants also have insulated pockets to keep the beer chilled and a "military-grade belt buckle" to ensure the weight of the beer doesn't pull the pants down.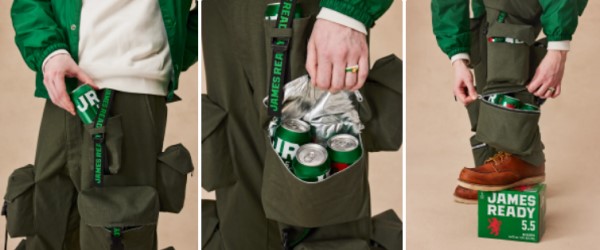 You can get your paws on them starting this week and have them arrive in time for the May 2-4 long weekend. The limited-edition cargo pants retail for $124.00, but Canadians can also follow the brand on Instagram for a chance to win a pair.
The James Ready Cargo Pints were developed Toronto independent agency Conflict, a shop that was named Moosehead's creative AOR in February. Craft Public Relations is leading PR efforts.