Vizzy Hard Seltzer says it's not a drag to live in Canada
The Molson brand got Priyanka to dole out compliments and fight our ranking among the most "miserable" countries.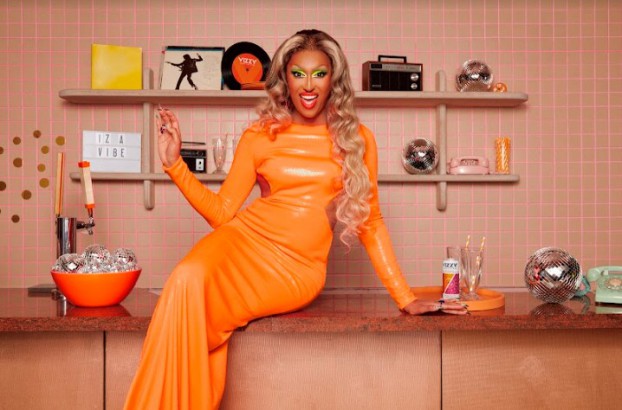 Usually being among the top 10 in something raises the spirits, but not so much when it's Canada coming in sixth out of 35 industrialized economies on the Fraser Institute's Misery Index, a ranking based on dismal combined inflation and unemployment rates.
So with that in mind, Molson Coors figured miserable Canadians could use some cheering up.
The company's Vizzy Hard Seltzer partnered with Canada's Drag Race winner Priyanka to combat what they perceived as a "positivity deficit" by setting a world record for doling out compliments.
During last week's "#GoodVibezDay," Priyanka fired out accolades from coast to coast on social "raising Canada's vibe, one compliment at a time." And the initiative was amplified in real life too: the brand hosted high traffic Toronto-area sampling stations, which not only doled out Vizzy, but compliments too.
"#GoodVibezDay," the brand says, is an extension of Vizzy Hard Seltzer's North American marketing campaign, "Iz a Vibe," which is its first continent-wide lifestyle campaign. It spans national television, radio, podcasts, paid and organic social media, influencer marketing and retail.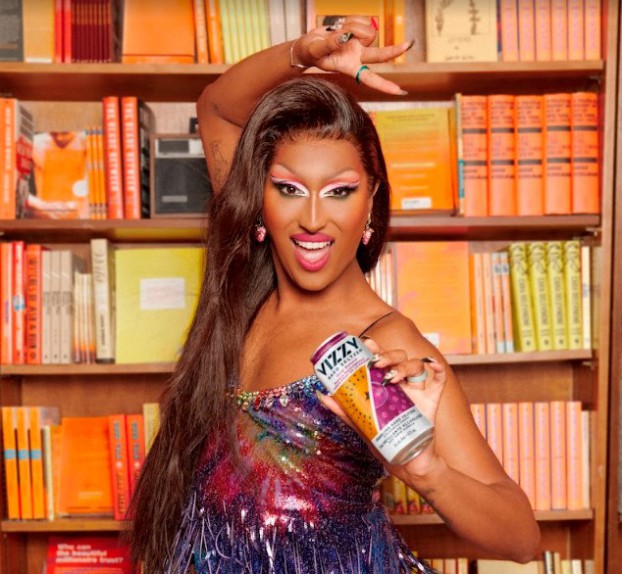 When Vizzy debuted in Canada last summer, Molson Coors launched its first Canadian national campaign for the beverage in the form of a grant program for LGBTQ+ artists.
The beverage brand also brought drag superstar Priyanka on board as its community impact director, partnering with advocacy organization the Queer Collective, and opened applications to the program – dubbed the Vizzybility Project, a grant package valued at $35,000 for a creative project, earmarked for artists in the community.