Vegan brand Lambert takes a salon on the road
Created by Vibrant, the truck hit Toronto to combine shopping with pampering.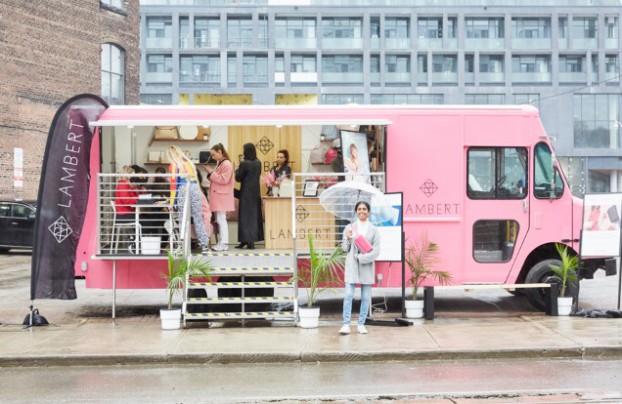 Montreal-based vegan leather accessories brand Lambert is coming to life with a custom retail space in a truck that also aimed to give would-be customers an extra taste of luxury.
The brand first came to Toronto in April with a pink trunk that not only housed a selection of its products, but nail services through a partnership with nail salon Naked Beauty Bar, a local tastemaker brand with similar values and overlapping audience. The next activation is Toronto's Liberty Village, June 9-12.
The experience was created by branding, experiential and digital agency Vibrant Marketing as was meant to be a novel way to engage consumers craving unique experiences post-lockdown. The mission was to bolster awareness in the Toronto market for Lambert, a multi-functional vegan leather bags and accessories brand that offers more than 140 product variations.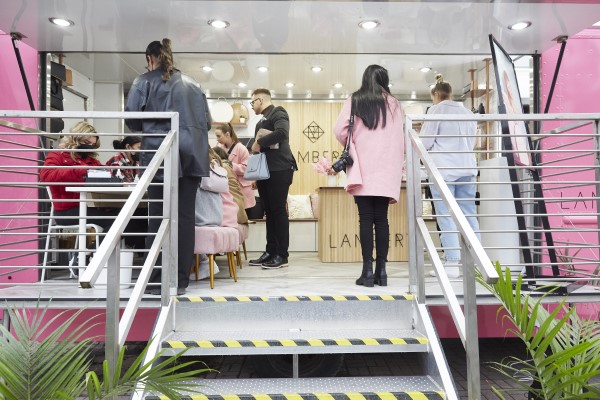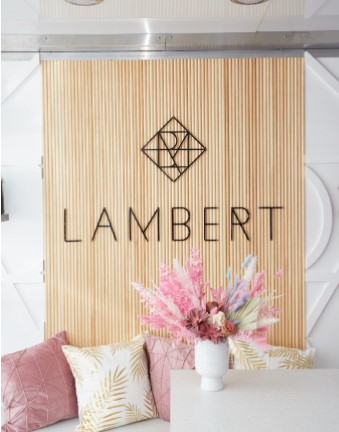 "It's like a mini Lambert store that represents our brand so well," says founder Melissa Lambert, who prior to launching the eponymous company worked as a telecom brand manager and then in marketing for Quebec fashion magazines like Clin D'Oeil.
Lambert products are Canadian-designed, PETA-certified, and manufactured from polyurethane, rather than leather. Lambert has said its demo believe strongly in corporate values, transparency, knowing how the product is made, as well its environmental footprint, and that by offering vegan items, it's meeting those demands.