Full Punch tips its cap to mental wellness
The agency has partnered with Wirth Hats in an initiative aimed to promote a source of support in the ad industry.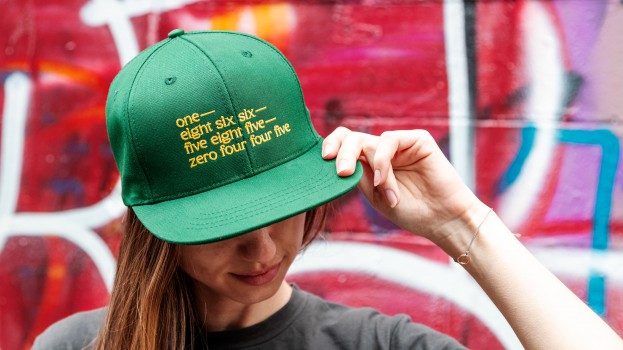 One in four Canadians are experiencing issues with their mental health – up from one in five in 2021 – and people in advertising are three times more likely to experience anxiety or depression than the general public.
These are the troubling facts underpinning a new effort from Vancouver-based agency Full Punch, in partnership with Wirth Hats, that aims to help put the cap on mental health issues in the industry.
Called "Hot Line Hats," the initiative features green ballcaps emblazoned with the phone number for the Canadian mental wellness hotline. The ballcaps are designed to boost awareness and engagement with the hotline. Green is the international colour for mental health awareness.
"Stats show that better visibility of mental health hotlines increases calls by as much as 25%," says Chris Zawada, partner and head of creative for Full Punch. "We teamed up with Wirth to put the Canadian mental wellness hotline number somewhere it's always with you, whenever you need it."
Wirth Hats was created to memorialize Jakob Wirth, who died by suicide, with the goal of improving mental health. In addition to driving wellness, proceeds from the sales of each "Hot Line Hat" will be used to sponsor a free counselling session for someone in need.
"We've been looking to add a more actionable piece like this to our collection for a while," says Ben Miller, co-founder of the hat company. "What's so great about this hat is that it has a clear call to action – to call for help if you're feeling the strain."
"We hope the hats open the door for more conversation about positive mental hygiene in advertising and beyond," says Mike Leslie, president and partner with Full Punch. "Aside from providing tangible free counselling sessions for those who need them, the hats will create an allyship that, sadly, is currently missing from our industry."
Hats can be purchased from the initiative's microsite.