Doritos Ketchup becomes high art
The PepsiCo snack brand is using big portraiture to describe big flavour.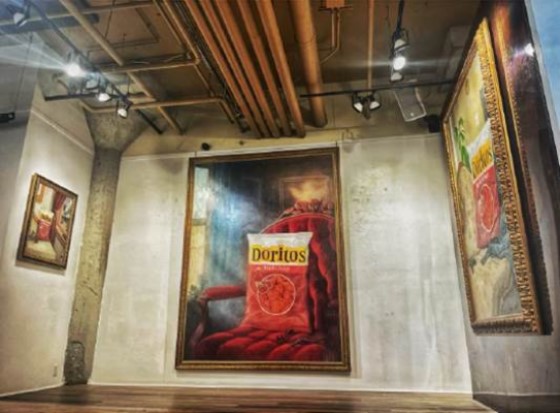 Whether it's really high art, or just considered art if you are really high – it is in the eye of the beholder.
But snack brand Doritos is taking people to art history school, commissioning large, renaissance-inspired paintings as its Ketchup flavoured chips return to shelves.
Kristy Gordon, Miriam Rosenthal and Sara Sniderhan each created massive paintings that are sure to stand the test of time.
British Columbia-born Kristy Gordon, whose work is pictured, has held residencies at OCAD University Florence, the city most widely regarded as the birthplace of the Renaissance. And her work is said to interweave motifs from the Old Masters, while incorporating the fantastical – which, some would say, might include a 9 feet tall by 7 feet wide portrait of a bag of chips. The canvas is meant to amplify that the LTO snack has big and bold flavour.
Art buffs can check out all three works of art at Arta Gallery in Toronto's Distillery District.
It's been said that great art is timeless, but you can say this art is time-lapsed (see, below).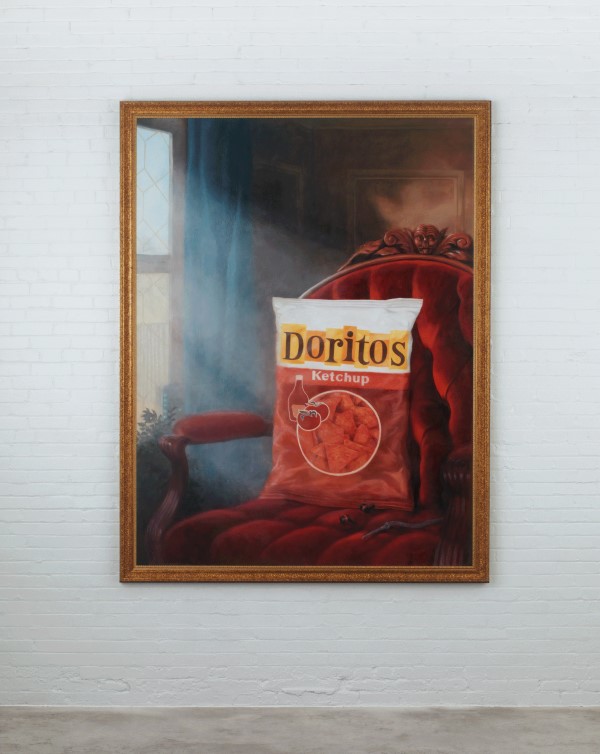 The messaging across social for the LTO is "soon to be gone forever."
As Shirley Mukerjea, senior marketing director at PepsiCo Foods Canada, previously told strategy, Doritos always has a rotation of fan-favourite flavours that return for LTO engagements, with ketchup routinely being a top requested flavour.
The CPG is inviting enthusiasts to follow along at "#DoritosKetchupTribute" on TikTok to see how more people across the country are sharing their appreciation for the flavour.
Doritos keeps mixing up its media. Last summer, the snack brand added a bunch of original content available cheekily on the "Ketchup+" streaming platform, including a season of shows about ketchup chips.
OMD was responsible for media buying, BBDO was responsible for creative and Praxis is responsible for social media. Citizen Relations helped out on the PR side.