French's cools off with a ketchup-flavoured popsicle
"Frenchsicles" were given out this weekend, complete with special packaging with a Snapcode to unlock a custom lens.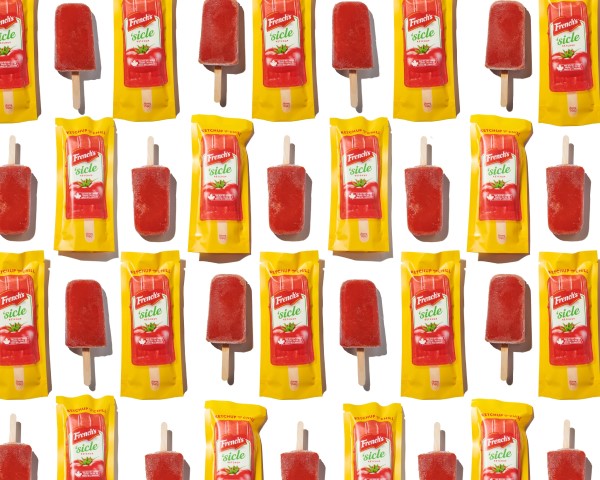 Not since the release of Mayochup has a product release been this potentially polarizing.
McCormick is getting in on the product mashup action, with a ketchup-flavoured dessert treat, "the Frenchsicle."
These were given out as part of pop-up sampling events this weekend in Toronto, Vancouver and the "Tomato Capital of Canada," Leamington, Ontario.
The frozen treats are made in collaboration with Happy Pops, a Canadian startup specializing in all-natural ice pops made from real fruit and sweetened with organic cane sugar and which, as reported in strategy, recently inked a deal with Canada's Wonderland.
The product/event was informed by Maru Blue polling insights that 79% of Canadian consumers report that they like or love ketchup, but that also that the majority of ketchup aficionados (78%) think it's important to buy ketchup made with 100% Canadian tomatoes. That's a positioning French's has capitalized on since 2014: when Kraft Heinz announced it would be closing its Leamington plant, another owner was able to buy the facility, largely due to a contract with McCormick that would source ingredients for French's ketchup from local farmers.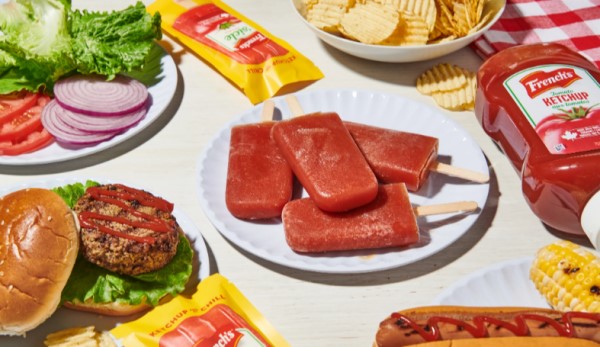 French's created custom Frenchsicle popsicle bag packaging designs complete with a Snapcode printed on the back of each, unlocking a custom Snapchat lens. Pop-up bike and stationary carts wrapped in custom Frenchsicle-branded designs were used to keep the Frenchsicles frozen on site when distributing them to passers-by.
To honour its longstanding Canadiana positioning, for every Frenchsicle given away, French's is donating two meals to Food Banks Canada to address food insecurity in Canada, expanding the partnership that began in 2015.
French's supported the program with organic and boosted organic content on Facebook and Twitter including a teaser post, an announcement post and a recipe video in addition to its custom Snapchat lens and Snapchat ads.
As a part of the program, French's also sent surprise and delight packages to Canadian influencers, media and fans on social, and also created a landing page with map locations and more about the brand's Canadian positioning.
North Strategic assisted with PR.