E8 draws a line when it comes to name inclusivity
The advocacy arm of the Vancouver Asian Film Festival is fixing spell checkers that won't recognize names of Asian origin.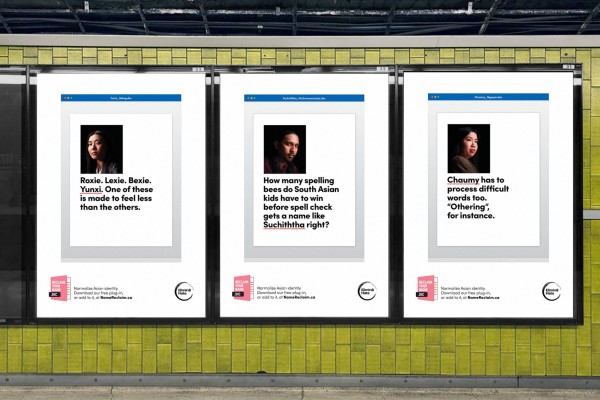 Since elementary school, a conspicuous red line in a word processor has represented a mistake. But for a large segment of the population, it is simply their name.
#Elimin8Hate (E8), the advocacy arm of the Vancouver Asian Film Festival (VAFF), is launching a campaign calling on Canadians to get one of the most popularly used software products in the world, Microsoft Office, to recognize Asian names just as readily as it does other ones.
And it's using OOH to do it, with underlines on, for example, the popular Chinese name, "Yunxi," but not on say, "Lexie."
E8 has developed what it says is the world's first custom dictionary of Asian names, a .dic file in Microsoft Word with thousands of monikers, "each honouring the true identity of Asian-Canadians."
The dictionary already includes over 8,000 unique names from over a dozen Asian countries, and will continue to evolve as users submit their own names for inclusion.
As E8 points out, word processing programs often see non-Anglo names as mistakes, and claims that people seeing red lines is a signifier that they don't belong. According to the organization's insights, 60% of individuals state racism and hate as a top reason for changing their ethnic names.
Studies also show that there are real world implications for how one is treated and one's given name.
A 2017 joint report from University of Toronto's Munk School of Global Affairs and Ryerson University revealed that  job applicants in Canada with names of Indian, Pakistani or Chinese origins were 28% less likely to get called for an interview compared to applicants with typically English names. This discrepancy was particularly pronounced for SMBs and only disappeared when an applicant had a Canadian post-graduate degree, and had applied to a very large organization.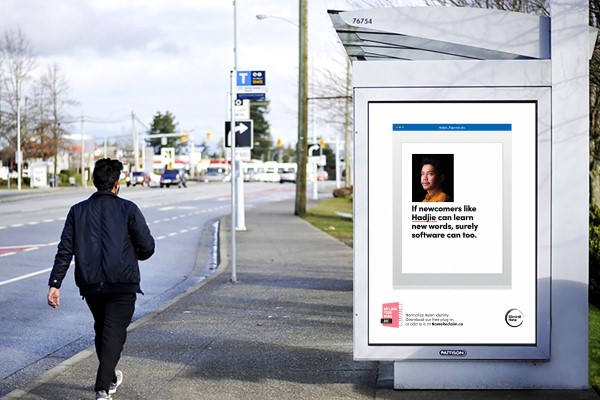 The dictionary is free to install and within minutes of downloading, and will eliminate any trace of a red underline beneath someone's name. Canadians can now visit NameReclaim.ca to submit their names, download the dictionary, and learn more about the initiative.
Citizen Relations is behind strategy and creative.