Burger King handed out heat-activated coupons in morph suits
The QSR was drawing attention to what it calls its spiciest menu item.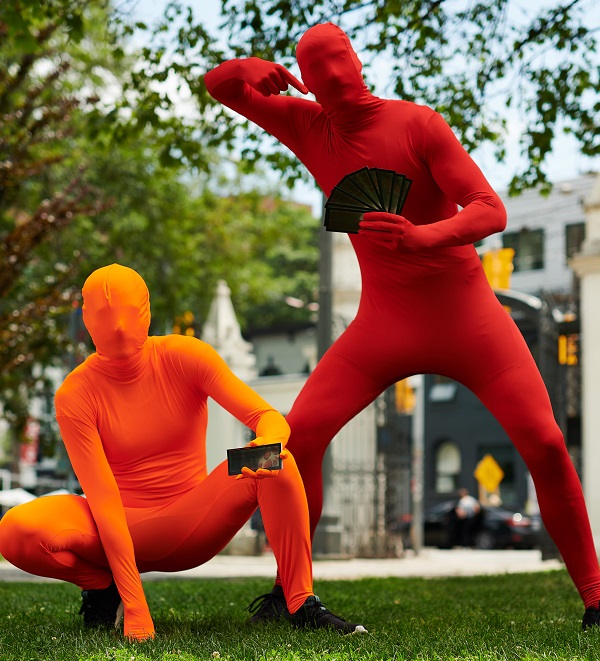 Burger King recently made its Franken Whopper come alive with horror tropes, so perhaps a ghost-related product launch is a natural next step.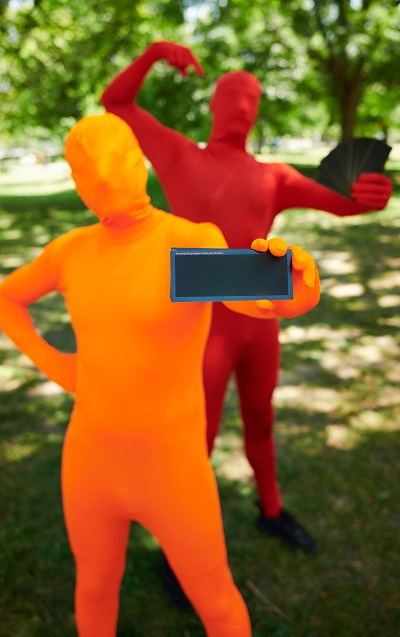 This weekend, the QSR tasked spooky-looking morph-suited samplers to let people know about its Ghost Pepper Chicken Nuggets, which it says is its spiciest offering.
The morph suit men and women sported appropriately heat-themed colours, as they were handing out heat-activated coupons. The samplers hit the streets of Toronto to high-traffic areas, handing out coupons redeemable for an order of its 8-piece Ghost Pepper Nuggets once exposed to enough heat to reveal themselves.
"We know our Canadian Guests love spice, so we're thrilled to be expanding our spicy menu line-up with Ghost Pepper Chicken Nuggets," says Matt Wright,  Burger King Canada's GM. "We're giving new meaning to the launch of a 'hot' new menu item with these nuggets, made from one of the world's hottest peppers."
Ghost Pepper Nuggets were originally introduced at Burger King locations stateside last fall, and they join a spicy line-up on the Burger King summer menu that includes the brand's Spicy Chicken Sandwich, Nashville Hot Chicken Sandwich and Mango Habanero King.
To complement the consumer activation, select influencers that speak to Burger King's target demographic also received a spicy mailer: a fireproof box with a heat-activated postcard inside. Once influencers added heat, they could see information about the launch and receive a delivery of nuggets to taste test.
BK worked with Craft Public Relations on the launch idea, PR and influencer engagement. OneMethod is leading social.