Metro is hosting drive-in movies at its parking lots
The grocer brings new meaning to "retail theatre" to raise funds for charity.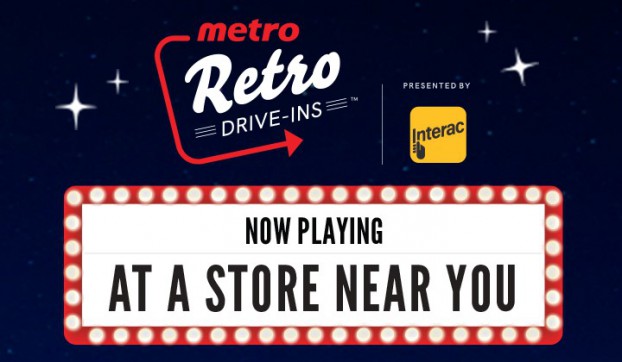 Instead of click and collect, grocery buyers can click and select a spot in Metro parking lots for drive-through movie screenings.
The grocer is showing Groundhog Day and My Girl as part of its Metro Retro Drive-In, a partnership between Interac and Metro Grocery. It is touring to 20 grocery stores in Ontario this summer, which will convert parking lots into makeshift drive-in movie theatres.
The first stop is Collingwood, on July 22, with future screenings to be held in Newmarket, Barrie, Brantford and Stoney Creek through August.
Each ticket includes classic movie snacks and drinks from Metro partners, including Villagio, Takis, Silk Nextmilk, and also Metro private label brands, Irresistibles and Selection.
Sponsor Interac is hosting an InLife Marketplace (pictured, below), inviting attendees to support community business, such as frozen dessert challenger brand Yellofruit.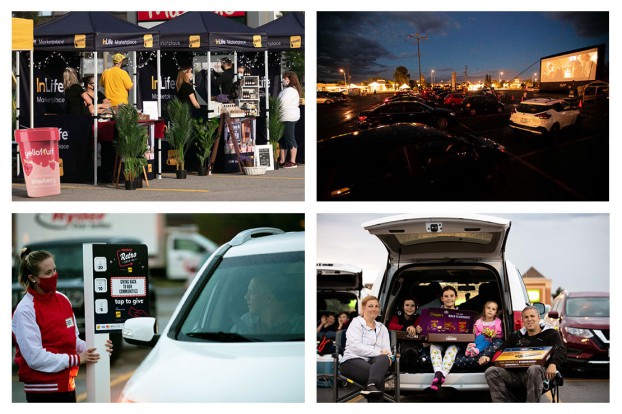 The event is free, but donations can be made through Interac Debit contactless payment. Metro and Interac will be matching donations up to $150,000 to donate to local charities.
There's also a contesting component to win at-home movie experiences, and a prize pack including projectors and screens, Bluetooth speakers, blankets, pillows and a movie snack pack from event partners.
Metro Retro Drive-In will also feature pre-show entertainment by local artists.
Last year, Metro screened Matilda and The Karate Kid as part of its Retro Drive-In, with food and beverage partners that included Caramilk, Crispers and Coca-Cola, drawing 6,500 attendees.