Amazon Canada makes a proud colouring book
The 50-page book contains portraits of 2SLGBTQ+ Quebec employees.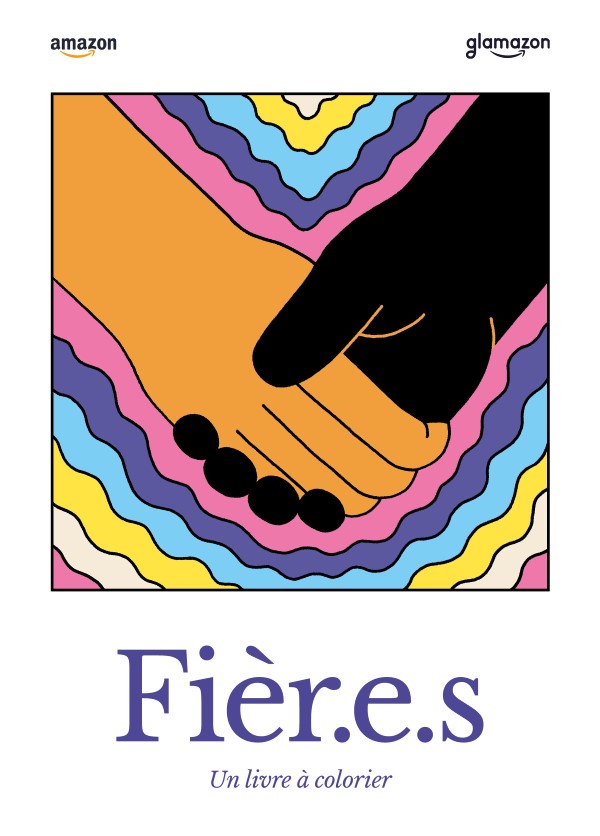 Five Amazon employees in Quebec are sharing what it's like being members of the 2SLGBTQ+ community, in book form.
Launching this week to coincide with Montreal's Pride Festival, Amazon Canada's "Fièr.e.s" ("Proud") is a colouring book for raising employee awareness of the experiences of people in the 2SLGBTQ+ community in Quebec.
"Fièr.e.s" is being distributed to staff members of all Amazon centres in Quebec to encourage an "engaged, constructive dialogue on inclusion and diversity in the workplace." Montréal Pride attendees can also see "Fièr.e.s" at the Amazon booth.
The 50-page book not only contains stories but is accompanied by portraits of those profiled for colouring, like Yahir Castillo, below, HR business partner at Amazon's YUL2 centre in Lachine, Quebec.
"At Amazon, our teams are made up of people from all sorts of backgrounds with unique life experiences," says Zoya Zayler, head of diversity, equity and inclusion, Canada. According to Zayler, it's Amazon's goal to continue to make the workplace an inclusive environment that celebrates diversity and values its positive impact."
To bring "Fièr.e.s" to life, Amazon worked with Chris Bergeron, VP of inclusive creativity at Cossette, who wrote its preface (Bergeron is no stranger to the world of books, having penned science fiction novel Valide). Visual artist Maxime Prévost created all the illustrations for the project.