Hyundai makes a doc to save the world
Sid Lee helped the automaker turn its collection of future-changing ideas into a feature-length film.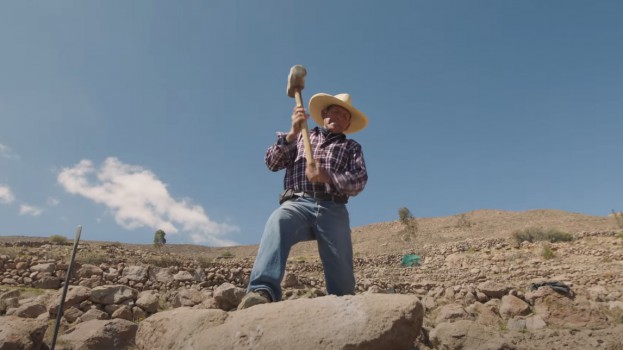 In the ad business, a staple of case study videos is brands and their agencies touting that they've come up with a campaign idea that they claim will solve a problem or fix an issue.
Hyundai and Sid Lee, however, are being up front with the fact that they don't know how to solve the biggest issues our world faces today. But they have found some people who do, and they have created a documentary to give those ideas their time to shine.
For Tomorrow: The Documentary interviews the people behind home-grown, grassroots ideas that could have the potential to change the world, whether it is a solar powered car in Sierra Leone, a company in Vietnam that turns organic waste into cleaning products or farmers finding ways to adapt to the ways climate change has threatened their way of life. While sustainability is the main focus, it also spotlights ideas in areas like accessibility and social inequality.
The 72-minute documentary is narrated by actor Daisy Ridley – best known for her roles in the Star Wars franchise – directed by Vietnamese-American director An Tran and produced by award-winning documentarian Elliot V. Kotek. All of the segments were shot by enlisting local crews in each of the 15 places they were filmed.
The team that created "For Tomorrow" was brought together by Sid Lee, which also helped Hyundai create the platform of the same name. Launched in 2020, "For Tomorrow" was based around an online hub that could give ideas from around the world the attention they need in order to grow and take hold – the kind of solutions now being spotlighted in the documentary. Last year, 77 projects in 52 countries were shown off on the platform.
"While systemic solutions for environmental and social issues are still lacking, our goal is to show that there are everyday individuals who are tirelessly dedicated to creating solutions to these problems that affect their communities," says Jean-François Légaré, editorial CD at Sid Lee. "We hope that sharing their stories will help widen viewers' perspectives on what's possible, because this is the kind of project that matters in the long run."
The documentary debuted on Sept. 15 at the Lincoln Centre in New York City, in close proximity to the 77th United Nations General Assembly. It is also streaming on Amazon Prime Video in several markets – including Canada, the U.S. and U.K. – but is also available on YouTube.