Dreading a prostate exam? These undies make it easier
Rethink created a pair of briefs for Prostate Cancer Foundation BC that let men get tested without baring it all.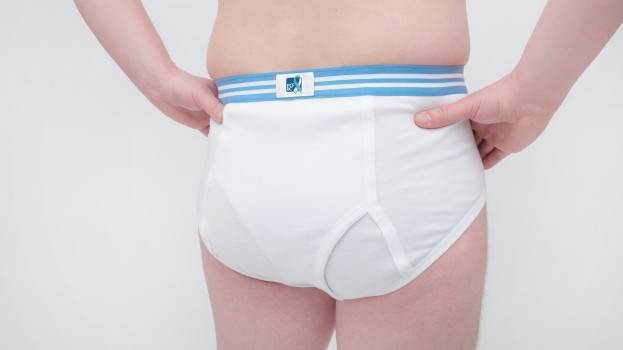 For Prostate Cancer Awareness Month, a BC non-profit has cooked up a brief pitch to get men talking about the disease – and considering getting an exam.
Prostate Cancer Foundation BC, which works to improve education, prevention and treatment of prostate cancer, is giving away "Checkup Briefs" – limited-edition pairs of the classic men's underwear that include front and back closures, making them easier for doctors to have access to the rear to administer prostate exams – to men across the country who prove by responding with a DM to their official Instagram post that they have booked a prostate exam.
The briefs were born from the idea that, though prostate cancer is still the most diagnosed cancer among men and early detection – via an exam – ensures an almost 100% survival rate, as many as one third of Canadian men avoid getting an exam because they don't want to bare it all in the doctor's office.
"Our goal with Checkup Briefs is to amplify awareness around the importance of having prostate exams through a more humorous approach," says Leah Lariviere, executive director of Prostate Cancer Foundation BC. "We hope that this more tongue-in-cheek direction can allow men to feel more comfortable about learning and talking about prostate exams."
The stunt was devised in partnership with Rethink Canada and is supported by Prostate Cancer Support Canada, the foundation's national branch. The campaign launched on Tuesday.