Tim Hortons drops another run of merch
The QSR is again celebrating National Coffee Day with clothes, these ones celebrating everyone who goes out for a Tims run.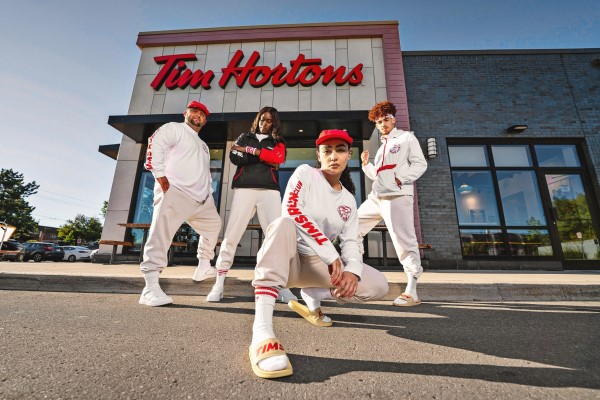 Tim Hortons is hoping another apparel drop inspired by the culture around its restaurants has legs.
To celebrate National Coffee Day on Thursday, the QSR is releasing hats, socks, slides, a long-sleeve shirt and two windbreakers. Each one plays with the concept of a Tims run – not a literal run, but the trek to Tims before and during work, lunch, or on the way home.
Each piece of the collection proclaims membership in the "Tims Run Club," the "only run club without running," and have features meant to make the Tims trip a bit easier. That includes an insulated pocket on the premium windbreaker to keep breakfast sandwiches warm, elbow padding on the left arm for maximum comfort when resting your arm out the car window while going through the drive-thru, and double layered left sleeve for extra weather protection at drive-thrus.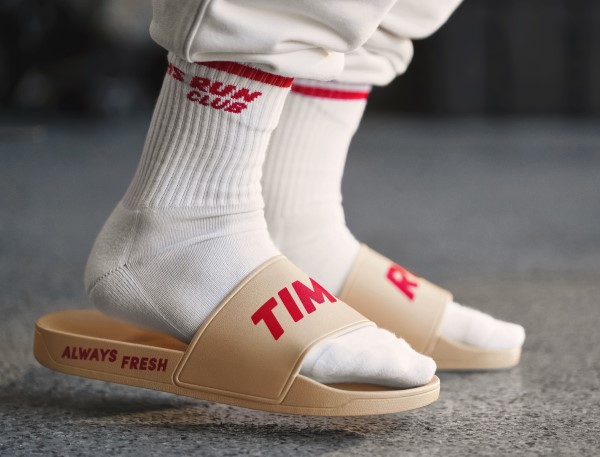 Last fall, Tim Hortons' clothing collection for National Coffee Day all reflected the light brown colour of a fresh double double coffee from the chain. Tims' CMO, Hope Bagozzi, says that apparel release "sold out within minutes." The chain's TimBiebs collab, also included fashion in the form of a branded beanie, in addition to a tote bag and fannie pack.
Further apparel details can be found at the QSR's Tims Run Club site.
Registered Tims Rewards members will receive early access to shop the collection with a code sent to their email on Sept. 29. After 11 a.m. ET, ordering will be open to all consumers at the Tims microsite.