Maison Simons repositions as more than a retailer
The Canadian fashion brand has launched a new campaign with BHLA that's about connection, rather than just commerce.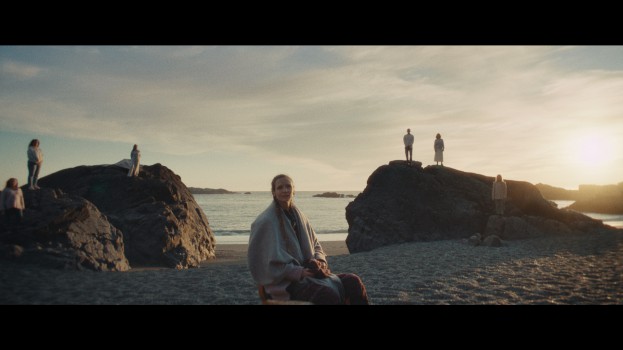 Canadian fashion retailer Maison Simons has spent the past two years reimagining itself and its mission – and now it's launching a new campaign, free of its products, that repositions the brand with "a deeper meaning," according to head merchant Peter Simons.
Called "All is Beauty," the campaign was developed with agency partner Broken Heart Love Affair (BHLA), and is an anthemic declaration of the retailer's new positioning. It is anchored by a three-minute digital film, with 60- and 30-second cutdowns for TV and online.
"We've taken the past two years to truly reflect on who we want to be as a company and have made the choice to use the privilege of our voice and platform to create something meaningful, something that is less about commerce and more about connection," explains Simons.
The new campaign focuses on a woman named Jennyfer, whose personal story had significant impact on the retailer. She was a helper, who had spent much of her life working in her community to help people she didn't know. After she was diagnosed with a terminal illness, she chose to spend the last days of her life living it to the fullest. The way she chose to live her final days inspired the retailer's leadership to seek the beauty in life – and encourage others to do the same.
"This project is unlike anything we have done before," says Craig McIntosh, CCO at BHLA. "Peter was adamant that Simons' message would have a broader impact and could transform the way people approach their lives. He wants Simons to be a catalyst for change, more than simply a retailer."
"It is stories like Jennyfer's that we want to share – human experiences that move us and allow us to see the world in a different way – a way that may be uncomfortable," says Simons. "But where there is discomfort, there is growth and an opportunity to see deeper meaning and deeper beauty that we may have otherwise missed."
In addition to TV, OLV and digital, the campaign will be supported by digital OOH buys in Ontario, B.C. and Alberta.