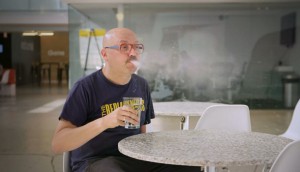 Check out the 2019 Agency of the Year showreels
This year's shortlisted agencies debuted new services, gave credit where it was due and spoke some hard truths about the industry.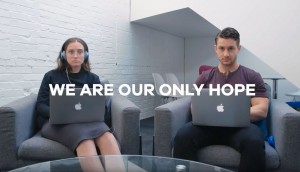 Who will put out the planet's fire? Advertisers, of course.
In an era of higher social awareness, NABS pokes fun at the industry's responsibility to show that it's here to help us, too.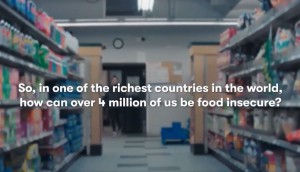 Maple Leaf Foods knows not everyone gets enough to eat
A campaign strategically dropped during the election period builds on the company's fight against food insecurity in Canada.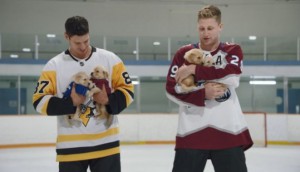 Tension grows, the whistle blows, the pup goes down the ice
Tims and Zulu pair the biggest and smallest hockey players on two (and four) legs.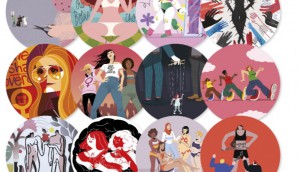 An ode to body autonomy
Anna Goodson's socially conscious coaster campaign declares: "We are artists, hear us roar!"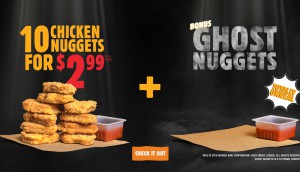 Ever try ghosting your food?
Burger King's new menu item is high in creep factor, low in calories.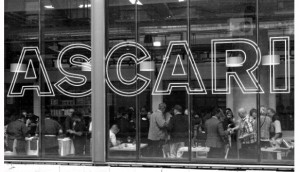 Blok Design brings Ascari back to basics
Blok Design helps the new King Street restaurant strike the right balance between a modern feel and a vintage vibe.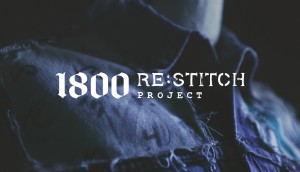 When art meets fashion
1800 Tequila partners with OneMethod and Narrative in a stitch-off to create jackets that put the brand on the street culture map.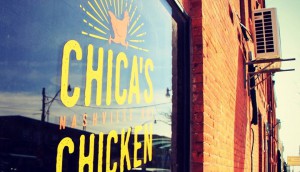 A more progressive chicken sandwich
Chica's Nashville Hot Chicken courts Torontonians frustrated by Chick-fil-a, telling them it only discriminates against chickens.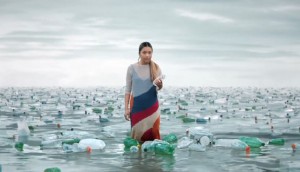 Pathways to Education creates striking riddles
The non-profit gets creative with Camp Jefferson about the realities of Canada's high school dropout rate.