Articles Tagged 'agency of the year'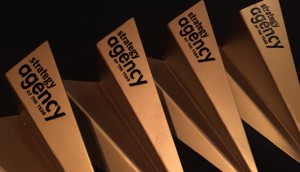 A look inside the Design Agencies of the Year
What gave Leo Burnett, Rethink and Lg2 the advantage in the inaugural competition?
There's a fire in all of us
Leo Burnett presents: The Intern of Bloor Street.
Now this is how you say thanks
Rethink pays back the many years of favours.
Think outside the current generation
BBDO and Taxi go where no targeting should ever go.
How far will we go?
Ogilvy shows how advertising saves lives.
We'd be lost without awards coordinators
Cossette celebrates heroes in the shadows of awards shows.
Jane St. gets ahead of the latest trend
John St.'s new shop is all about tackling female empowerment.