Articles Tagged 'boston pizza'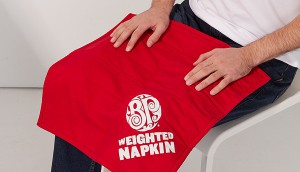 Need to ease stress? Boston Pizza has you covered
John St.'s latest creation for the restaurant is a weighted napkin to relieve the anxiety that comes with deciding what to eat.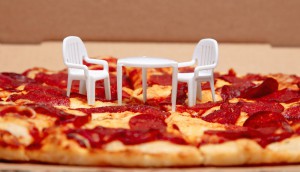 Pepperoni patio weather
John St. and Boston Pizza teamed up to showcase the social size of pizza.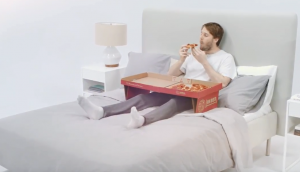 A pizza in bed kind of day
Boston Pizza knows we have days where we like to put on sweats and eat without getting grease and crumbs on the sheets.
P.K. Subban misses Montreal
Boston Pizza cleverly adapts to the Canadiens star's departure with this new spot.
Pizza game changers
Boston Pizza gets inventive with pizza pockets and beardkins.
Roundup of Fools
Boston Pizza, YouTube, Fido and others prank the gullible.
Festive fakery
Boston Pizza's solution to bad gifting.
Foodie nightmare
Boston Pizza warns of unintended side effects.
Made You Laugh
Check out some of our picks for the funniest spots of the year.