Articles Tagged 'cossette'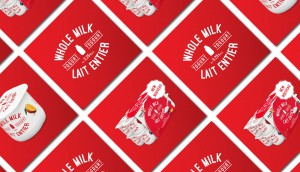 Yoplait bets on whole milk
Are you a half full or half empty kind of yogurt eater?
SickKids' giant cure for the homesick
The fourth spot in the "VS." campaign focuses on kids' worries about being away from home on Christmas.
SickKids VS, round two
The campaign's second spot travels in more familiar emotional territory.
SickKids takes its fight to the streets
The hospital foundation continued its "VS" campaign with an activation at Yonge-Dundas Square.
Handcuffing tyrants
Cossette helps Amnesty International put some world leaders where they belong.
Measuring the white stuff
Cossette uses McCafe drinks to deliver a real-time snow report.
An immersive ride through the snow
McDonald's captures the speed of "skijorning" in a 360-degree video.
Beyond the notes you take
Cossette reveals the value of a Royal Roads education.
We'd be lost without awards coordinators
Cossette celebrates heroes in the shadows of awards shows.
Your cat is a jerk
But maybe keeping it occupied with Meowbox will help?