Articles Tagged 'Cundari'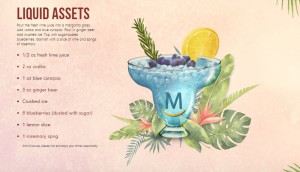 One round of clients, shaken, not stirred
Cundari's holiday card features some client-inspired drinks that actually look pretty darn good.
Line drawings by an account executive
While we like to drink drinks, Cundari's Danielle Shedletzky likes to doodle drinks.
It's time to spend time with loved ones
Cundari's timer app lets families "give presence" to a worthy cause.
Ginger-ad men
Cundari mocks itself for the joy of others.