Articles Tagged 'Forsman & Bodenfors'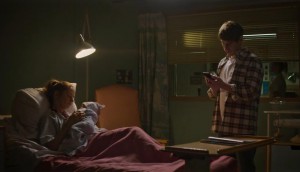 The internet improves everything
Swedish telco Telia encourages you to embrace the shallow escapism of being online.
A GPS with the voice of a child
If Insurance gets drivers to pay attention near schools and parks.
Who's the guy behind the wheel?
Volvo makes a reality show with an "epic" truck driver.
The sound of death
The grim reaper brings the hills alive for UNICEF.
Everyday heroes
Ikea thanks the unsung heroes that get used (and trampled) each day.
You're getting sleepy…
Ikea uses hypnosis to show customers their future.
Useful gifts
UNICEF wants to end a tradition of bad giving.
Slackliner stunt
Volvo sets up a heart attack-enducing act.