Articles Tagged 'ikea'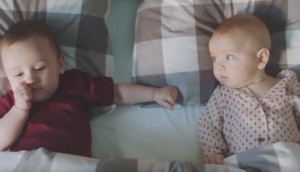 Wake up like a baby
A new Ikea commercial cleverly injects youth into its products.
(Sort of) meet the stars of Ikea's catalogue
Fame won't get to their heads. At least not until the book hits shelves and their dreams of global recognition are crushed.
Ikea goes avant-garde
This odd-but-beautiful spot doesn't show a single piece of furniture from a much-hyped upcoming collection.
Get back to the table
What are a bunch of nudists doing in an Ikea ad?
Ikea has one for the English majors
This year's catalogue gets a once-over from critic Hellmuth Karasek.
Everyday heroes
Ikea thanks the unsung heroes that get used (and trampled) each day.
Furniture-powered batteries
Ikea is ridding the world of cables, one charger at a time.