Articles Tagged 'JWT'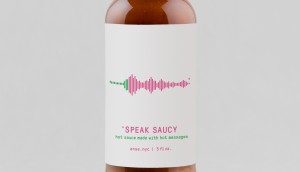 Ense gets saucy
The social network is inviting people to recite spicy messages to hot peppers that will be made into a sauce.
The world's first invisible police
Can JWT rid a dangerous city of crime by planting a police force that doesn't actually exist?
Santa Had Help
Scan any gift, and JWT will introduce the elves that made it.
All Out comes out
JWT creative Alex Newman and his newsman dad Kevin pen a book.
A smile you can (literally) feel
Listerine created an app that tells the blind when a loved one is happy.