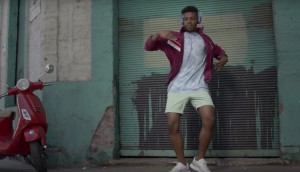 Shake it up, shake it up
Haters gonna hate, players gonna play and traders gonna trade – and honestly, Kijiji's got us bopping along to a much more old-school tune.
What's your thing?
That's the question on Kijiji's mind in its first integrated campaign, which eschews product-driven creative for something emotional.
Finding yourself
Kijiji Canada's social art mosaic.
Local heroes
Kijiji brings out the good in all of us.