Articles Tagged 'Kraft Peanut Butter'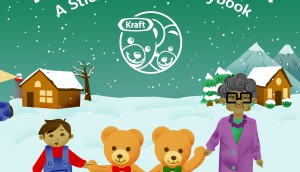 Kraft Peanut Butter is writing a kid's book
On social, the brand's mascots have started interactively writing a story about sticking together during the holidays.
Helping SickKids find a cure
Kraft Peanut Butter is a part of the peanut allergy problem, but now it also wants to be a part of the solution.
A storybook kind of love
Kraft helps us appreciate our (other) loved ones this V-day.