Articles Tagged 'RPA'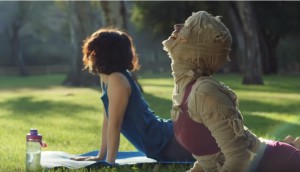 Rest assured, you can yoga when you're dead
Whether that's a positive thing or not is up to you.
There's only one man for the job
This guy restores 1969 Honda cars for a living. And now you can watch him take it apart, one rusted hubcap at a time.
Honda sits down for storytime
Kids take the new Accord into space and under the sea.
Surprise gig
Honda makes Monsters' dreams come true.
Bueller's back
Ferris is all grown up and driving a Honda.