Articles Tagged 'Samsung Canada'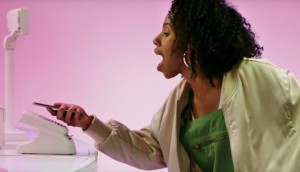 Slide, step or shuffle to the debit machine
CIBC and Samsung give you permission to forget your wallet.
Samsung's multicultural patriotism
The brand's new Olympic spot encourages Canadians to celebrate the country in all its diversity.
Showing off #WhoEyeAm
Samsung re-ups its commitment to autism awareness by highlighting one boy's artistic talents.
Natural tabitat
Samsung explores the wild tablet lover in-situ.