Articles Tagged 'wieden+kennedy'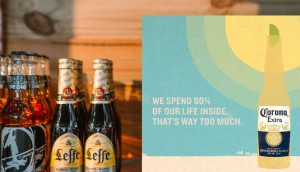 Corona steps outside for Earth Day
On April 22, those looking for the beer won't find it on store shelves.
Trees of Christmases past
Wieden+Kennedy sells cards made out of abandoned holiday trees.
Feel the game
You might want to train to play EA Sports' FIFA 15.
Wonder awaits
Lurpak turns cooking into a space odyssey.
The Great Happyfication
Coke spills the secrets of happiness.