Articles Tagged 'wwf'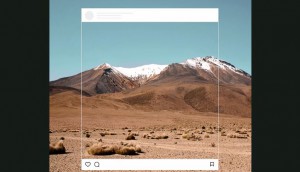 World Wildlife Fund uses the power of FOMO
TBWA gave Instagrammers a peak of some picturesque landscapes. But it was already too late.
Did you know lemons can clean glass?
WWF has some other neat suggestions to help the planet.
Stop one
WWF's pyramid principle of poaching.
Deforested pitch
The WWF turns the soccer field brown.
Breathing billboard
Coke and WWF grow a billboard.