Taco Bell Canada fashions a new collaboration
The fast-food chain enters the clothing game with designer Hayley Elsaesser.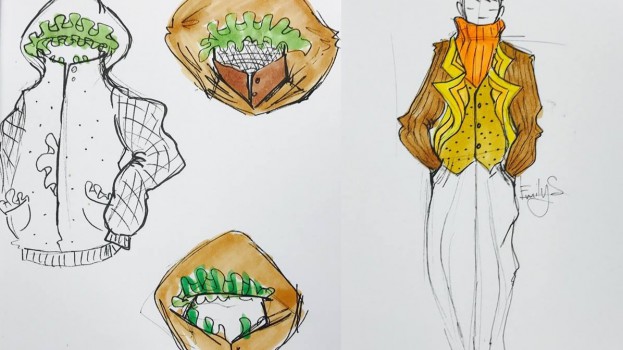 By Bree Rody-Mantha
Whoever said "There's Taco Bell and there's high fashion and never shall the two meet" must feel awfully silly right now.
Taco Bell Canada has partnered with Canadian designer Hayley Elsaesser to create a unique winter coat known as the TaCoat, inspired by Taco Bell's menu items.
Elsaesser, who is known for her vibrant designs, will unveil the final product soon, but Taco Bell has already shared that the jacket will consist of two layers (a tribute to its new layered tacos), with a purple outer "shell" adorned with illustrated tacos and a detachable inner layer featuring shades of teal and aqua. Subtlety is definitely the name of the game here.
This isn't even the most offbeat thing the Yum Brands restaurant chain has done in the past year: in October, Taco Bell partnered with Airbnb to host a branded sleepover in Chatham, Ont., live-streaming the event on Facebook; and in January, it made a collaborative, graffiti-style billboard in downtown Toronto.
It's all part of a greater effort to create more unique social content, which head of marketing and R&D Veronica Castillo said gives it "more opportunities to interact with fans," particularly in the 18-to-24 range.
In this case, Taco Bell has been teasing the reveal of the TaCoat, inviting fans on social media to make suggestions to Elsaesser. On Feb. 6, the designer spent the day responding to suggestions with sketches of numerous prototypes (pictured) based on their ideas.
The full TaCoat will be on display on social media Feb. 21, when fans will have the opportunity to win the coat through an online draw.
Taco Bell worked with Grip on creative.