A very Harley Halloween
Zulu Alpha Kilo creates a treat of a poster before the riding season comes to a close.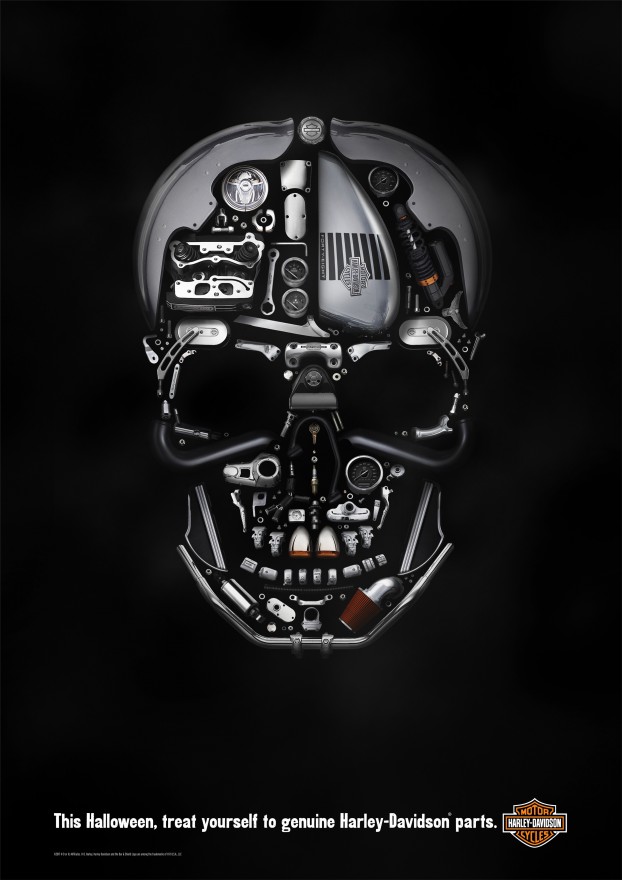 October is a big month for chocolate and candy, but Harley-Davidson isn't about to get left in the dust.
See, the days leading up to Halloween also happen to be among the last of the motorcycle riding season for most owners.
With that and the spooky time of year in mind, the brand's agency, Zulu Alpha Kilo, created this retail poster to promote Harley-Davidson Genuine Parts and Merchandise. The brand's iconic skull is made up of every part of the Sportster Forty-Eight.
Scary? Maybe only for those being reminded they'll have to hop off their bikes for the winter months.
Credits:
Client: Harley-Davidson Canada
Agency: Zulu Alpha Kilo
Chief Creative Officer: Zak Mroueh
Executive Creative Director: Allen Oke
ACD: Noel Fenn, Andrew Caie
Art Director: Lisa Phuong
Writer: Coleman Mallery
Illustrator: Nabil Elsaadi
Mac Artist: Brandon Dyson, Greg Heptinstall
Agency Print Producer: Kari Macknight Dearborn, Laura Dubcovsky
Group Account Director: David Tremblay
Clients: Jay Own, Director of Marketing. Vesa Mikkola, Marketing Lead.
Printer: Flash Reproductions