Beautified barfing
FlyGTA hopes it won't be running out of its art-covered vomit bags too quickly.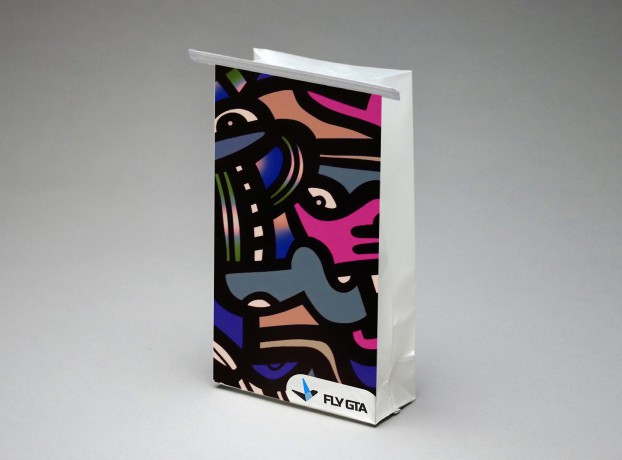 Using art to elevate air sickness bags may seem like, well, some kind of sick joke. But that's precisely what Toronto airliner FlyGTA has done in collaboration with local street artists.
Dubbed "Sick Art," the limited series bags feature the designs of artists Runt, Jimmy Chiale and Uber5000, whose work has been known to appear on buildings across the city's downtown core and Graffiti Alley.
The bags were conceived and produced by creative boutique LP/AD and will be appearing in FlyGTA aircraft starting March 1, with others going on permanent display at Toronto's Billy Bishop Airport. Beautiful as they are as far as vomit bags go, the company has joked that it hopes they won't run out too quickly.
In addition to the sickness bags, the company will be working with the artists on airline uniforms as part of an larger brand refresh.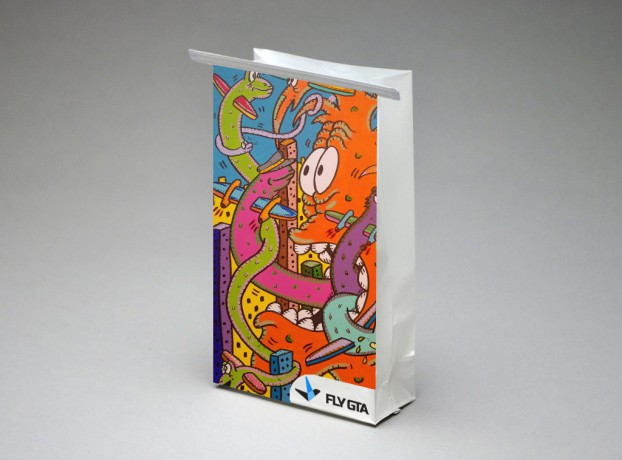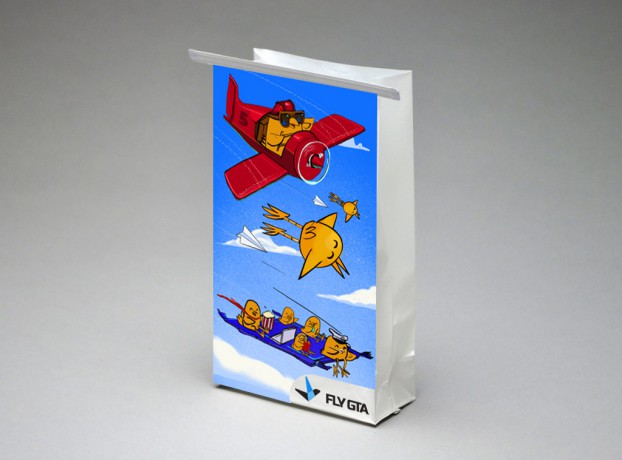 Credits
Client: FlyGTA
Agency: LP/AD
Artists:  Runt, Jimmy Chiale and Uber5000