A ballsy reminder for men
Movember lends a soapy hand in help men remember to check themselves regularly.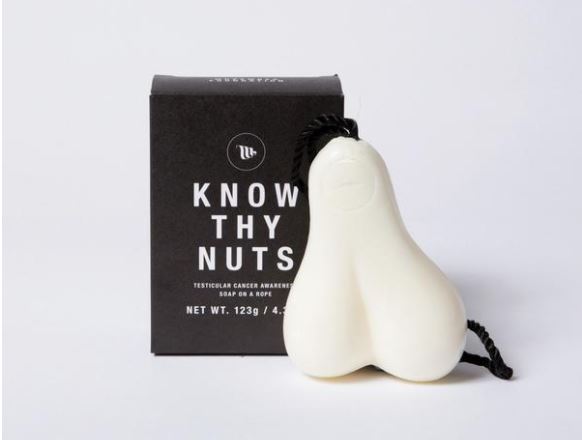 It's Testicular Cancer Awareness Month, and the Movember Foundation wants men to mark the occasion by getting to "know thy nuts."
For men, performing regular checks on themselves can help with early detection of testicular cancer, the most common form of cancer among men aged 15 to 39. But according to the men's health charity, 70% of men don't regularly check their balls and therefore may fail to notice signs of the disease, should they ever need to.
So as a friendly, mid-shower reminder for men to familiarize themselves down there, Movember created "ball soaps," bright white soaps-on-a-rope that are shaped as – no surprises here – testicles. The campaign is the charity's "ballsy" attempt to deliver its message in a practical and visible way, while raising funds for its testicular cancer initiatives.
And you should feel slightly embarrassed by the thought of hanging your own in a shower near you, fear not: Movember promises the ball-shaped bars will be "right at home your shower, bathtub or guest bathroom."